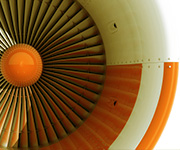 The International Airline Training Fund (IATF) is a non-profit foundation whose purpose is to bridge the training gaps for airlines in regions of the world where it is most needed. Training opportunities are offered in most areas of the airline business, but priority is given to training in airline's operational safety. IATF is funded by donations from IATA members and other organizations involved in the air transport industry.



IATF Regional Training Program
This is open to airlines in developing nations that are willing to host IATA courses at their premises. Priority is given to airlines that have identified skill gaps through a formal training needs assessment, and to airlines that have set post-training goals in relation to organizational performance. Personnel from other carriers in the region are encouraged to attend if the hosting airline cannot fill all of the available seats (25 maximum).
Action Learning Initiatives to Improve Airline Safety and People Management
Concerned about the impact of training on organizational performance, the IATF offers action learning initiatives to complement the traditional IATA courses, particularly in the areas of safety and people performance:
The IOSA Implementation Training Initiative for African airlines–is offered in support of the Abuja Declaration on Aviation Safety in Africa. It helps IOSA-eligible airlines to have their safety operations comply with IOSA Standards and Recommended Practices, through a gap analysis that leads to an effective IOSA implementation action plan.
The Safety Management Systems (SMS) Implementation Training Program – an SMS is a systematic approach to managing safety, including the necessary organizational structures, accountabilities, policies and procedures. Besides reviewing SMS concepts, participants learn to conduct an SMS gap analysis and are given the tools to close the gaps.
People Management and Development for Airlines – this program enables airlines to strategically strengthen their people base and processes to make sure that they have the right people with the right skills, in the right place at the right time. The airline's HR processes are reviewed and measured against recommended practices and a concrete action plan is set up to be implemented by a dedicated task force with clear accountabilities, timelines, measurements of progress, and deliverables.
Safety Diploma for Civil Aviation Authorities in Africa
Since 2014, IATF training support has also been extended to civil aviation authorities in Africa in the form of a 5-module diploma program which aims to further enhance IOSA awareness and improve the safety oversight capabilities of safety inspectors in the region.