​Hungary is a country keen to build a reputation as a key regional hub for cargo. With $125 billion in annual exports, ensuring air cargo is a competitive option for shippers from land-locked Hungary is vital for future growth and prosperity. And the signs are positive. According to the latest IATA study, Hungary ranks 19/124 countries for trade facilitation, 24/135 countries for efreight friendliness, and 38/136 for ease of enabling trade.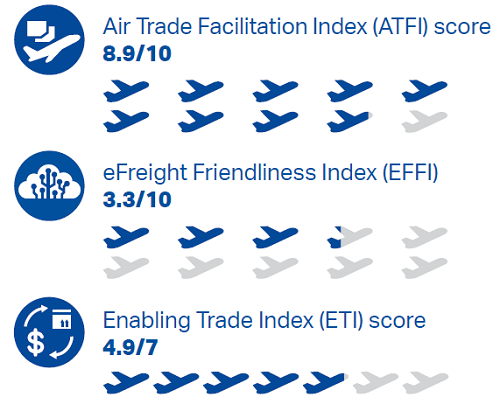 Hungary further built its reputation as a leader in air cargo with the first Air Cargo Day Hungary conference held in Budapest, May 23rd, which brought together over 100 key decision makers from the cargo business from all across the region, under the motto "Build Communities, Deliver Success".
The international conference held in the historical Terminal 1 at Liszt Ferenc International Airport was co-organized with Budapest Airport and attended by the customs authorities, freight forwarders, airlines, ground handling agents and IT providers to discuss the hot topics and pressing issues affecting the air cargo industry.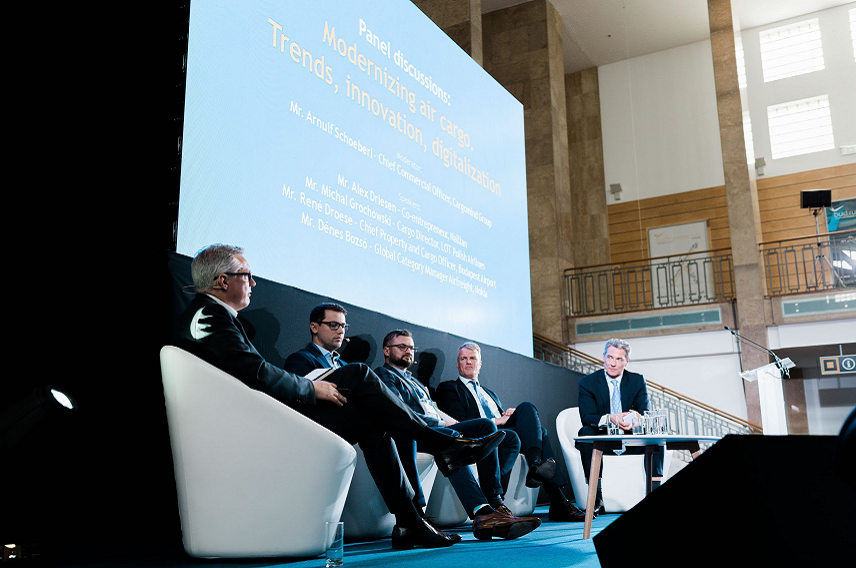 COLLABORATION AND BUSINESS ENVIRONMENT
Anca Apahidean, Area Manager of IATA for Eastern Europe, emphasized the importance of air cargo as a driver for economic growth, adding that: "Collaboration is key to ensure the sustainability of air cargo, while current trends seem to point this is a challenging aspect. We should work together to ensure air cargo continues to develop using technology, adapting to markets and client needs and remains competitive against other transport modes". Simultaneously, listening to our client the shipper and learning from other industries should remain top priorities.
"Without a strong logistics community and effective cooperation, cargo growth would be impossible for Budapest Airport, and here the support of the Hungarian government and the authorities was indispensable for us," said Jost Lammers, Budapest Airport CEO in his opening address. For Zsolt Veron, Head of the Supervisory Division of the Ministry for Innovation and Technology: "The government's task is to create a predictable environment for investment and to simplify processes."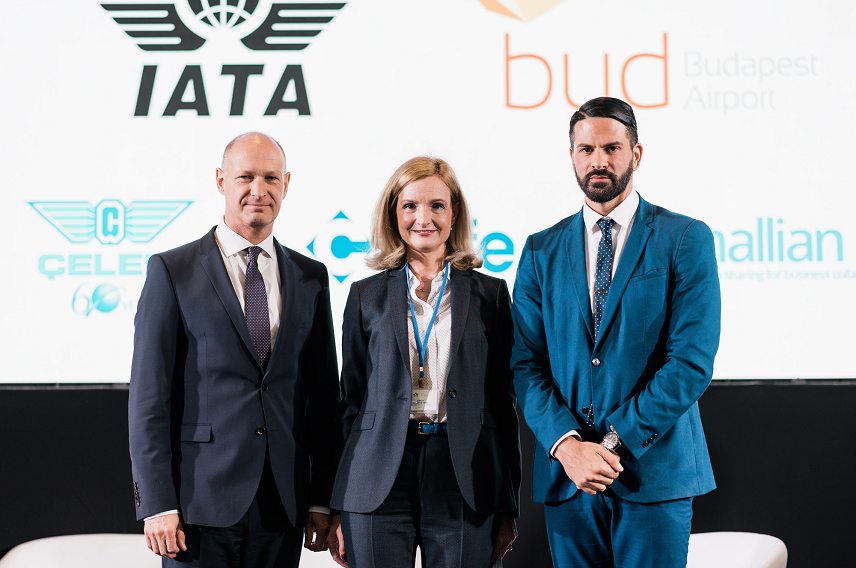 From left to right: Jost Lammers (CEO, Budapest Airport); Anca Apahidean (Area Manager Eastern Europe, IATA); Zsolt Veron (Head of the Supervisory Division, Hungarian Ministry for Innovation and Technology)
DIGITALIZATION & MODERNIZATION
The contrast with the passenger side of the business is quite important. Seeing it from a glass half full perspective, one could say the digitalization potential of the airfreight industry is high! So… "Drive or Be Driven? Because not all players are technology enthusiasts and a digitally successful Budapest community will not be built in a day. "Start with coalition of the willing, and the rest will follow," could be the main take-away from the "Digital air cargo. Solutions and implementations" presentation given by Alex Dreisen, co-entrepreneur at Nallian.

From the interactive panel discussions, Denes Bozso, Global Airfreight Procurement Manager at Nokia offered the shipper's perspective over the need to modernize air cargo and improve the transparency and reliability of the service. One other takeaway was that Budapest Airport could become one of the most significant cargo hubs in the region. To achieve this, it must define clear strategies and implement efficient operations. Security services bottlenecks, for example, lead to cargo spillage to other hubs and missed opportunities.