IATA and Heathrow Airport Limited (HAL) have signed an MoU to deepen cooperation in the areas of airport operations, security, cargo, automation and passenger experience.
IATA and Heathrow will expand the exchange of information and improve the performance of processes and technologies through tests, trials and pilot programs. Both parties will also work together on advocacy efforts with regulatory bodies and government departments to enhance the passenger journey.
The MoU reinforces intense and longstanding partnerships between the two organizations and includes cross-participation in relevant groups such as Fast Travel, One ID and facilitates the mutual understanding of each organization's area of focus.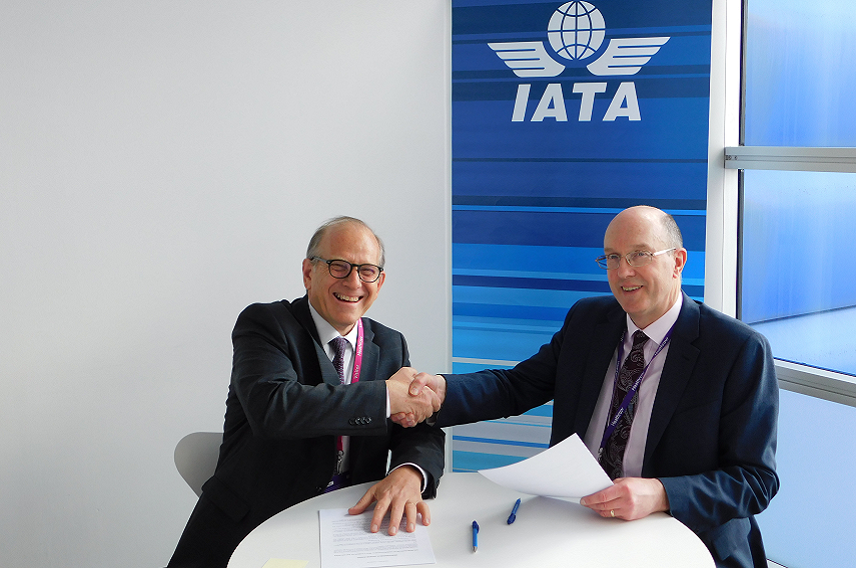 Rafael Schvartzman, IATA's Regional Vice President Europe (left), and Chris Garton, Heathrow Airport Limited Chief Operating Officer (right) sign the MoU at Heathrow, 25 March 2019
Heathrow's Chief Operating Officer, Chris Garton, said: "We're delighted to be strengthening our partnership with IATA, a move that will help us as we gear up for growth and work to give our passengers the best airport service in the world."
Rafael Schvartzman, IATA's Regional Vice President for Europe, commented: "IATA is an organization that values partnerships and our 290 airline members depend upon strong and fluid relationships with airports around the world to deliver high quality, efficient and safe air transport for the four billion passengers who take to the skies each year. And with air passenger numbers set to double by 2037, strengthening our cooperation with key stakeholders such as Heathrow Airport Limited is a key part of meeting this uptick in demand."