European aviation infrastructure is rapidly exceeding available capacity. This is of utmost concern to the whole aviation industry. Despite numerous initiatives which aim to relieve congested airports and airspace, we are facing more delays and operational difficulties.
In order to satisfy growing customer expectations, market demand, and to enhance European Aviation competitiveness and connectivity, it is important that governments consider initiatives to create infrastructure which delivers increased capacity, value for money, and is aligned with service requirements.
IATA therefore welcomes the Polish authorities' plans for a new Central Transportation Hub, which has the potential to reduce congestion in the air and on the ground in Europe.
The Polish Government is looking forward to calling on the expertise of IATA and its members to create a cost-efficient, integrated multimodal state-of-the-art transportation hub which will improve the connectivity of Central and Eastern Europe with the rest of the world.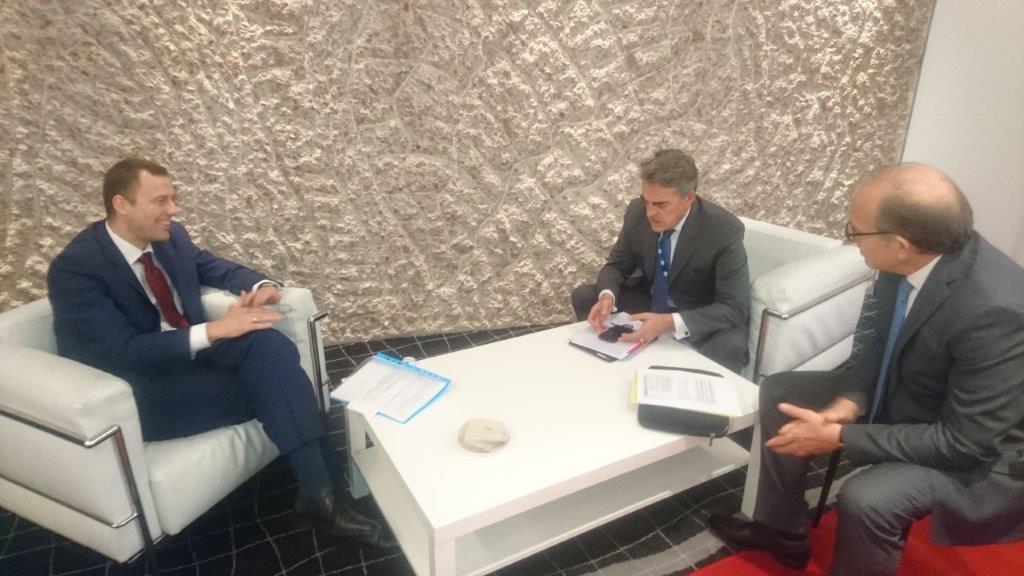 From left to right: Mikołaj Wild, Secretary of State, Government Plenipotentiary for the Central Communication Port for the Republic of Poland; Alexandre de Juniac, IATA Director General and CEO; Rafael Schvartzman, Regional Vice President for Europe, discuss capacity issues in Poland at the Wings of Change Europe event in Madrid, 13 November 2018