The 2020 edition of the Cabin Operations Safety Conference, initially planned for June 2020 will be postponed to 2021. The new dates will be announced as the situation allows and the agenda may be adapted in light of the COVID-19 crisis. For more information, please contact us.
Since its launch in 2014, this event has brought together hundreds of cabin safety experts from airlines, regulatory agencies, governments, manufacturers and suppliers to address the most important cabin safety challenges.​​​​​​​​​​​​​ The 2021 edition will provide the ultimate delegate experience by featuring a program including the industry's most pressing topics, what to do about them, and to benchmark best practices from leading airlines.
#IATACabinSafety
Who you will meet
Our previous events have attracted delegates from airlines, emergency equipment suppliers, regulators, training providers, training equipment manufacturers, investigators, human factors specialists and all functions from cabin and safety operations.
Why you should attend ​
It is the only event of its kind
This unique event brings together all aspects of Cabin Safety under one roof, allowing you fantastic networking opportunities with others in your field of expertise. 130 international organizations, including +100 airlines, regulatory agencies, investigation organizations, aircraft manufacturers and suppliers attend this event each year.
Informative workshops
Our highly popular workshops will give you numerous opportunities to ask questions and seek answers from your peers and share best practice ideas and suggestions.
The Cabin Safety Exchange
This session generates discussions among delegates and shapes and steers the work of IATA Cabin Safety in the years to come. Tell us your issues and we'll work together to resolve them. Participate, interact and engage in the dynamic speed-networking event that discusses and captures important global cabin safety issues.
Stay on top of new de​velopments
This event allows the industry to benchmark best practices from leading airlines and to work together to continue to enhance global aviation cabin safety. Plenary sessions are designed to bring important topics relevant to the current issues and developments.
​​​​
Venue
Centrally located in Macao. The Parisian Macao features a luxurious shopping mall, an outdoor pool and water park. The French-themed hotel also has a half-sized replica of the iconic Eiffel Tower. A selection of relaxing massages and nurturing treatments can be enjoyed at the onsite Spa centre.
There is a direct undercover walkway from
The Parisian Macao
to Cotai Expo, which takes about 10 minutes' walk. The hotel is a 6-minute drive from Macao Ferry Terminal, a 10-minute drive from Taipa Ferry Terminal and an 8-minute drive from Macau International Airport. A free shuttle service is available from Macao Outer Harbour Ferry Terminal and Macao Taipa Ferry Terminal to the property.
Destination
Macao is a city and special administrative region of China in the western Pearl River Delta by the South China Sea. Macao was a Portuguese colony for 300 years, a heritage marked by a wonderful cultural hybridity that manifests itself in all aspects of life: Chinese temples stand on maritime-themed Portuguese tiles; the sound of Cantonese permeates streets with Portuguese names; and when you're hungry, it could be Chinese dim sum, pastéis de nata (Portuguese egg tarts) or Macanese minchi (ground meat stir-fried with potatoes) that come to the rescue.
The full program will be available in winter 2020
Planned Workshops at COSC 2021:
This workshop is aimed at providing you with background information to help you more fully understand IOSA Standards and Recommended Practices, their intent, their foundation, their history and more importantly how to comply with them. Bring your IOSA questions, problems and concerns and we will do all we can to help you.
Inadvertent Slide Deployment
The issue of inadvertent slide deployment remains a concern for many airlines, but not an issue for some. This workshop intends to take a look at the scale of the issue worldwide, discuss what works for some and not others and take a look at some of the potential solutions.
Cabin Crew Workload Management
Cabin crew workload appears to be increasing for many reasons. This workshop intends to look to the future and attempt to identify to what extent can we help manage cabin crew workload and what impact it have on communication, fatigue, customer service and safety compliance.
Registration Rates


| ATTENDANT TYPE | EARLY BIRD | REGULAR RATE |
| --- | --- | --- |
| IATA Member Airline | $ 875 | $ 1025 |
| Non-IATA Member Airline | $ 1050 | $ 1250 |
| IATA Strategic Partner | $ 1050 | $ 1250 |
| Regulator | $ 1075 | $ 1325 |
| ​IATA Staff | ​$ 750 | ​$ 750 |
| ​Media | ​$ 1075 | ​$ 1325 |
| Government Authority/Governmental Agency | $ 1075 | $ 1325 |
| Other | $ 1075 | $ 1325 |

Registration will open shortly
Join IATA's Strategic Partnership Program and benefit from discounts on sponsorship and exhibition rates. Get on Board!
Sponsorship/Exhibition Contact:
Business Development Director
McVEIGH Global Meetings and Events
IATA Conferences and Events
Tel.: +1-561-325-8200
Mobile: +1-561-289-4796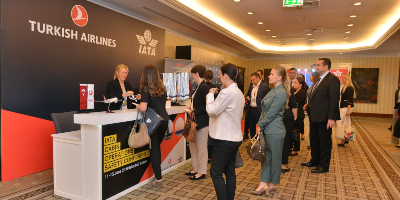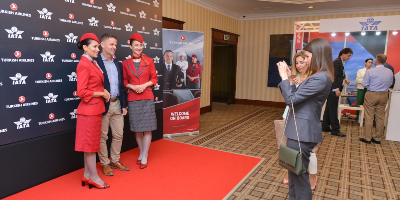 ​​​​​​​​​​​
Potential Sponsors and Exhibitors may include but are not limited to:
Aircraft manufacturers
Cabin baggage manufacturers
Cabin crew training equipment providers
Cabin crew training providers
Cabin crew uniform providers
Cabin seat manufacturers
Electronic flight bag solutions
Emergency and survival equipment manufacturers and suppliers
Galley equipment manufacturers
Inflight medical equipment providers
Passenger comfort device designers and manufacturers
Safety reporting and safety management software solution providers


​​​​
Day 1:
Day 2: Workshops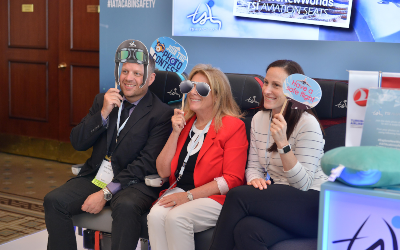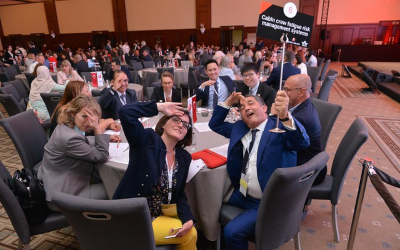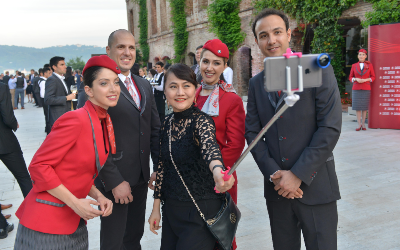 Program
​​​​
Thank you to our 2019 Sponsors!