Since its launch in 2014, this event has brought together hundreds of cabin safety experts from airlines, regulatory agencies, governments, manufacturers and suppliers to address the most important cabin safety challenges.​​​​​​​​​​​​​ The 2021 edition will run in parallel with the IATA Safety and Flight Ops Conference.
Who you will meet
Our previous events have attracted delegates from airlines, emergency equipment suppliers, regulators, training providers, training equipment manufacturers, investigators, human factors specialists and all functions from cabin and safety operations.
Why you should attend ​
It is the only event of its kind
This unique event brings together all aspects of Cabin Safety under one roof, allowing you fantastic networking opportunities with others in your field of expertise. 130 international organizations, including +100 airlines, regulatory agencies, investigation organizations, aircraft manufacturers and suppliers attend this event each year.
Informative workshops
Our highly popular workshops will give you numerous opportunities to ask questions and seek answers from your peers and share best practice ideas and suggestions.
The Cabin Safety Exchange
This session generates discussions among delegates and shapes and steers the work of IATA Cabin Safety in the years to come. Tell us your issues and we'll work together to resolve them. Participate, interact and engage in the dynamic speed-networking event that discusses and captures important global cabin safety issues.
Stay on top of new de​velopments
This event allows the industry to benchmark best practices from leading airlines and to work together to continue to enhance global aviation cabin safety. Plenary sessions are designed to bring important topics relevant to the current issues and developments. This year's conference theme is Emerging Stronger!
Main Topcis will include:
Managing the impact of the pandemic on cabin operations
Emerging in a stronger position
Managing the human impact
#IATACabinSafety
​​​​
The full program will be available in Fall 2021!
Registration is coming soon!
Join IATA's Strategic Partnership Program and benefit from discounts on sponsorship and exhibition rates. Get on Board!
Sponsorship/Exhibition Contact:
Business Development Director
McVEIGH Global Meetings and Events
IATA Conferences and Events
Tel.: +1-561-325-8200
Mobile: +1-561-289-4796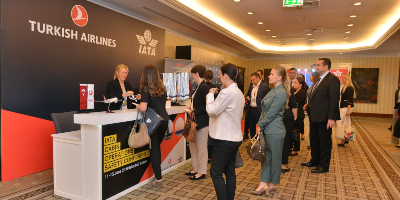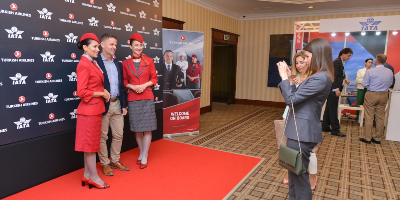 ​​​​​​​​​​​
Potential Sponsors and Exhibitors may include but are not limited to:
Aircraft manufacturers
Cabin baggage manufacturers
Cabin crew training equipment providers
Cabin crew training providers
Cabin crew uniform providers
Cabin seat manufacturers
Electronic flight bag solutions
Emergency and survival equipment manufacturers and suppliers
Galley equipment manufacturers
Inflight medical equipment providers
Passenger comfort device designers and manufacturers
Safety reporting and safety management software solution providers


​​​​
Day 1:
Day 2: Workshops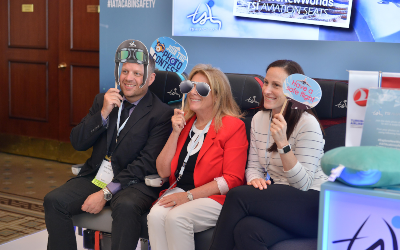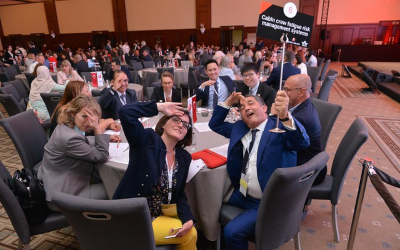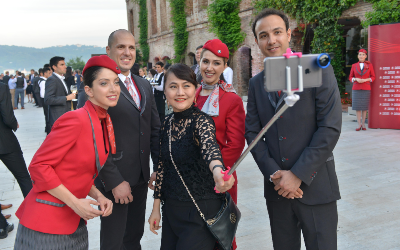 Program
​​​​
Thank you to our 2019 Sponsors!