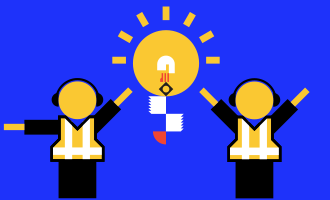 Welcome to the IGHC Innovator 2020 Page
This Competition was established with the aim to ignite and promote new ideas in the ground operations world. It was introduced for the first time at the IGHC in 2017 as our way to embrace and support innovative thinking - helping our industry to be safe and prosper.
The three finalists will have the opportunity to attend the IATA Ground Handling Conference and introduce their idea, solution or product to the audience during the conference.
2020 Submissions
Judging Criteria
Submissions will be judged on the following criteria:
Eligibility of the application
Innovativeness of product/service
Scalability of product/service
Ease and quality of implementation
Please see detailed IGHC Innovator Judging Criteria (pdf)
Have a look at the IGHC Innovator Competition Terms & Conditions (pdf)
Previous edition
2019 Finalists
2019 Submissions
Jury