SC148 Program
For the second virtual Slot Conference we have created additional program sessions for an even better conference experience. The sessions are aimed at all delegates and are informative discussions around current topics, please see the full program here (pdf)!
Recordings
Winter 2021: Not the New Normal
Another brick in the wall – the role of destination marketing and incentives in restoring demand for air travel
The challenge of reopening borders and the role of digital health passes
The Forecaster's Panel
The Worldwide Airport Slot Board – priorities and challenges for the recovery in 2021
Slot Performance monitoring – An essential part of the slot process
Spotlight: Eurocontrol 6 week rolling outlook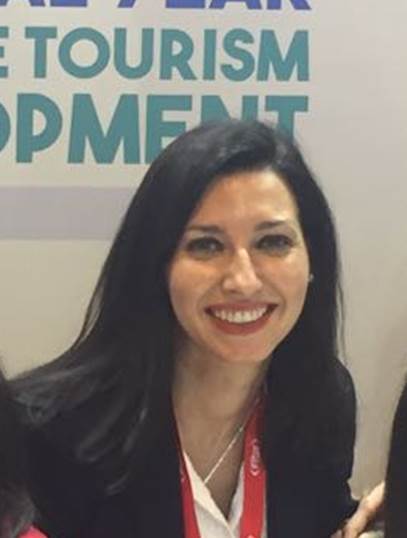 Patricia Carmona
Senior Specialist Market Intelligence & Competitiveness, UNWTO
Patricia Carmona holds a Degree in Law by Alcalá de Henares University, Spain, and a Master in International Business Management. She works in the World Tourism Organization (UNWTO) since October 2015, currently as Senior Specialist in the Tourism Market Intelligence and Competitiveness Department in the areas of policy and governance, tourism competitiveness, destination management and rural development and tourism. Patricia Carmona has more than 15 years of professional experience and worked as Senior Consultant in ICEX Spain Trade and Investment during 7 years and as Trade and Investments Specialist in the Economic and Commercial Office of the Spanish Embassy in Copenhagen, Denmark in 2005. In 2008 she worked as Foreign Trade Specialist in AMETIC, the Spanish national association which represents the ICT and digital technology industry in Spain. Between 2006-2008 she worked as International Consultant in the Legal Office of the Food and Agriculture Organization (FAO). She is Spanish national and speaks fluently Spanish, English, French and Italian.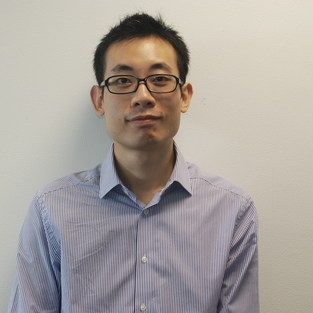 Anthony Chan
Manager, Network Planning, HK Express
Anthony Chan is Manager, Network Planning for HK Express, the only low-cost carrier based in Hong Kong. Anthony was part of a small team that saw the growth of the airline in one of the busiest hubs in the world from 5 aircraft at launch to its current fleet of 27 aircraft; serving 25 destinations in Asia. Anthony and his team look after everything from short-term in-season scheduling to long-term network development plans. Anthony is a believer of iterative and incremental development; he is also an advocate of nurturing better collaboration between stakeholders by means of more effective communication; a mentality that he applies both in his daily work and in IATA's Slot Policy Working Group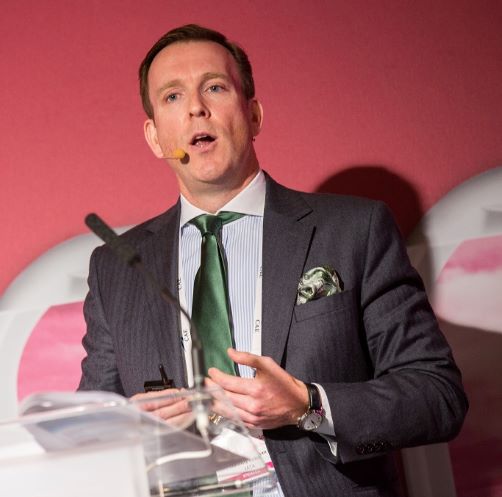 Tim Colehan
Assistant Director, Member and External Relations, IATA
Tim is currently Assistant Director, Member and External Relations for IATA based in Geneva, Switzerland. He is responsible for policy analysis and development and working with member airlines, and other stakeholders to articulate and advocate industry positions to governments and regulators. He leads IATA's work on unruly passengers, human trafficking, and the promotion of international air law treaties and oversees the safely reopening borders advocacy campaign in response to the COVID-19 pandemic.
Prior to joining Member and External Relations, Tim served as IATA Area Manager Thailand, Cambodia, Myanmar and Laos based in Bangkok and before this he was Country Manager Gulf Area (Bahrain, Kuwait, Oman, Qatar and the UAE) responsible for all aspects of IATA's local operations and activities. Before joining IATA Tim was a General Manager for a global ground handling services provider, with responsibility for teams of up to 400 employees.
Tim holds a Master's in Air Transport Management from Cranfield University, UK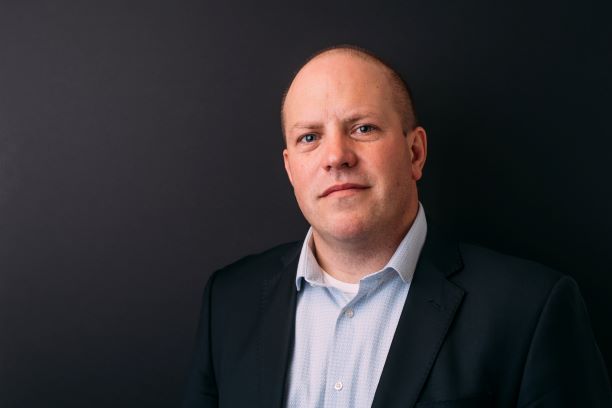 David Goodger
Managing Director, Europe & Middle East, Tourism Economics
David leads Oxford Economics' Tourism Economics division in EMEA and his team produces forecasts and alternative scenario analysis for worldwide tourism and aviation flows. This includes the joint air passenger forecast database in collaboration with IATA; the global tourism database covering 185 countries; and the global city travel database of 309 cities. David regularly presents the economic and tourism outlook to client groups and conferences, including a recent focus on alternative forecasts of recovery from the coronavirus pandemic. Recent analysis has considered the implications of changing policies and actions by governments and business as well as the implications for traveller preferences.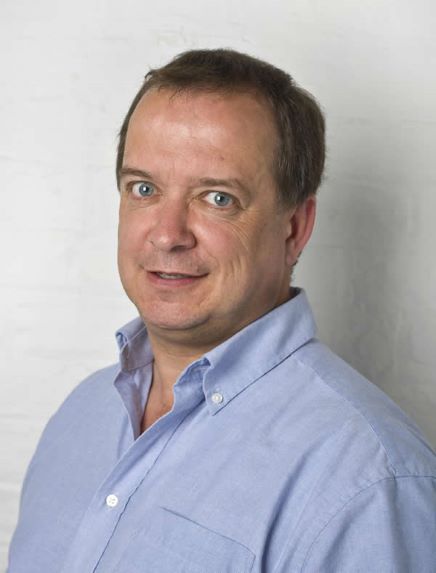 John Grant
Chief Analyst, OAG
With a wealth of experience across the global aviation industry, John provides expert commentary on market developments for OAG, making connections between what the data is telling us and the trends and events occurring in the sector.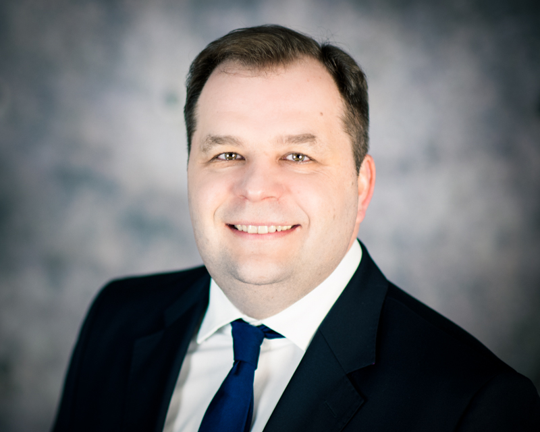 Sebastian Mikosz
Senior Vice President, Member and External Relations, IATA
Sebastian is the Senior Vice President for Member and External Relations at the International Air Transport Association (IATA). IATA's mission is to represent, lead and serve the airline industry. It represents some 290 airlines, which account for 82% of global air traffic. He is responsible for guiding and implementing IATA's strategic advocacy and stakeholder relationship activities worldwide. He engages extensively with government and UN bodies, particularly the International Civil Aviation Organization (ICAO) and often coordinates and leads negotiations on behalf of the airline industry.
Sebastian Mikosz is the former Group Managing Director and CEO of Kenya Airways. He held this position for almost three years between June 2017 until the end of 2019. During the same period, he was a Non-Executive Board Member of two Kenya Airways subsidiaries, the regional operator Jambojet and the Tanzanian operator Precision Air; and the Chairman of the Board of the cargo company KAHL. Sebastian was also a member of the IATA Board of Governors.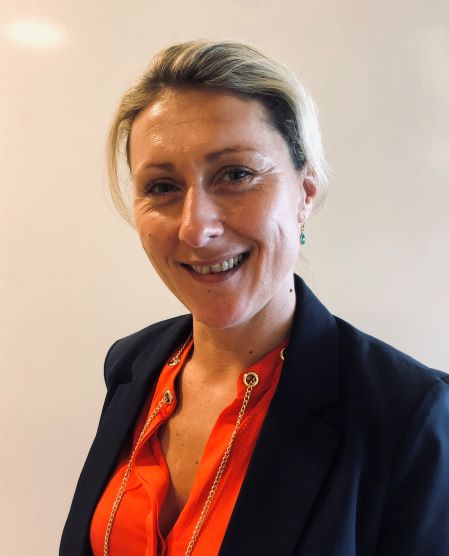 Rikke Munk Christensen
Vice President, Networks, Alliances and Commercial Planning, Virgin Atlantic
Rikke Munk Christensen is Virgin Atlantic's Vice President of Networks, Alliances and Commercial Planning. Rikke has been with Virgin Atlantic since September 2019, and leads on Virgin Atlantic's network strategy, route planning, slot portfolio, partnerships and JV. Rikke has more than 15 years of network planning expertise, across four different airlines – including experience in low cost, regional and full network carriers. Rikke is also chair of International Air Transport Association (IATA) Slot Policy Working Group and member of Worldwide Slot Board. Rikke is originally from Denmark and lives now in London, she loves sports, good food and travel.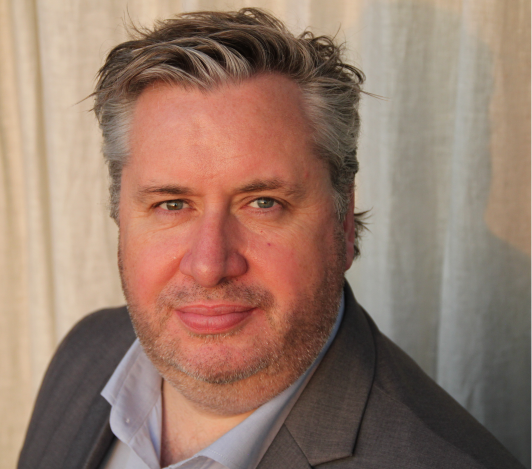 Alan Murray Hayden
Head, Airline, Airport and Security, IATA
Alan has been working in the field of aviation and transportation for 25 years, having worked for international organisations such as TNT and IATA. Since joining IATA in 2005 he has worked with many of the world's leading airlines, both full service and LCC's to help them deliver an exceptional passenger experience during check-in and at the airport. As part of this Alan pioneered the Timatic AutoCheck travel document service which is a critical enabler for web, app and kiosk check-in. In 2019 over 700m international passenger were processed using Timatic AutoCheck. In his current role as Head of Airport, Passenger and Security solutions Alan in leading the IATA Travel Pass initiative to enable airline to manage passenger COVID compliance which is considered critical for the aviation industry restart.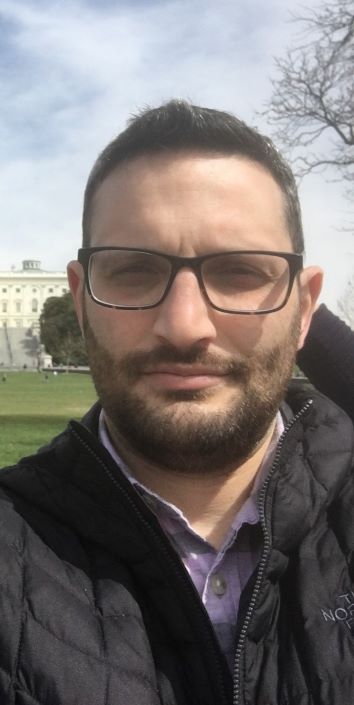 Sebastian Pelissier
Head of Slot Policy & Strategic Capacity, Norwegian Airline Group
I have worked in aviation for over 20 years in various commercial, network, strategy and analytics roles for not only airlines, but a several service providers. I also spent five years working as a coordination manager for ACL leading the coordination for LGW. I have been a member of the WASB since it's inception, and on SPWG for the past three years.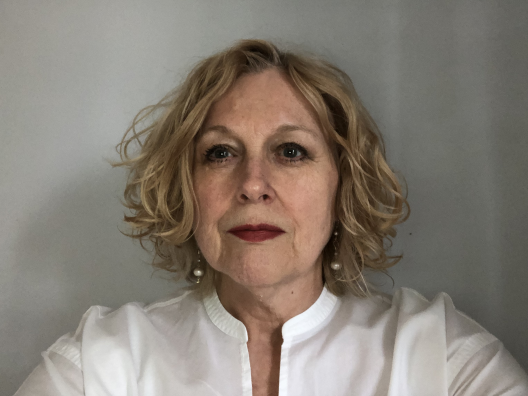 Alyson Playford
Head of Aviation Business Development, Heathrow Airport
Alyson has been with Heathrow for more than 10 years and is now Head of Aviation Business Development encompassing strategy, planning, network development and engagement. Prior to this, she spent 6 years with British Airways as Director of Global Partnerships. Alyson has also held senior positions with travel technology, hotel and travel companies.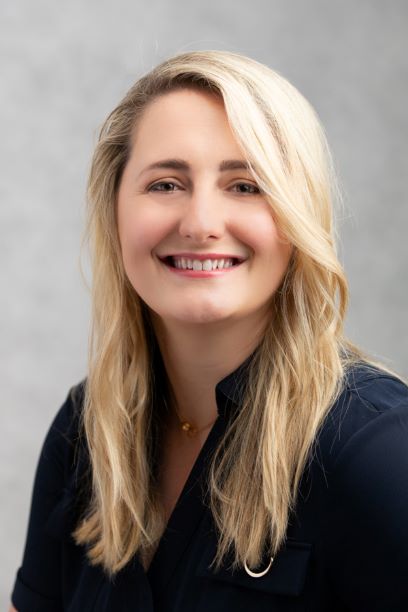 Petra Popovac
Chief Executive Officer, ACA
My name is Petra Popovac, and I am the CEO of ACA. ACA provides slot coordination and associated services to 38 airports in 5 countries and has offices based in Australia and Ireland.
I started at ACA 16 years ago as a coordinator and have had the opportunity to work in many different capacities both in the company and in the slot community. During my time at ACA, as well as conducting slot coordination and consulting services, I have been a part of the team that delivers slot training in conjunction with IATA, as well as participation in many industry groups including SISC, JSAG and APACA.
I am currently the Chair of APACA and the Vice Chair of the WWACG. I am very honored to be a member of the WASB board especially at this very important time for the industry.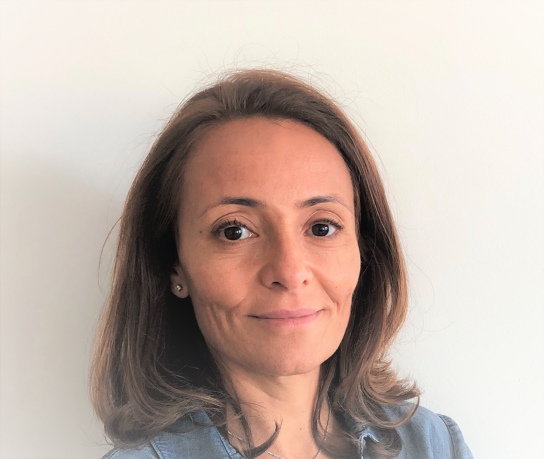 Linda Ristagno
Assistant Director, External Affairs, IATA
Linda is Assistant Director External Affairs in IATA Geneva. In her role, she promotes the development of consistent policy and multilateral dialogue by working with policymakers, member airlines, and industry stakeholders. Linda leads IATA's work on accessibility for passengers with disabilities and the aging population and oversees the advocacy campaign to promote restart of travel and tourism in countries that are open for business, in response to the COVID-19 pandemic.
Before joining IATA, Linda held various operational and commercial responsibilities in the maritime industry with Mediterranean Shipping Company (MSC), included overseeing agent activities and vessel allocations in major countries.
Linda holds an Executive Master Diploma in International Negotiation and Policy-Making with the Graduate Institute of International and Development Studies of Geneva.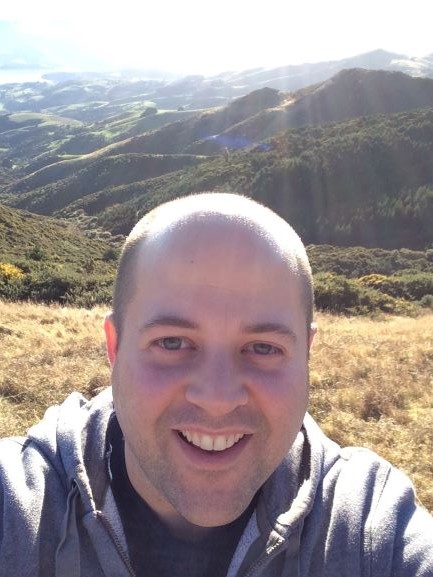 Steve Rowe
Head of Scheduling and Publication, Air New Zealand
Steve Rowe is Head of Scheduling and Publication at Air New Zealand. Steve has been in the Aviation Industry for over 15 years and has been with Air New Zealand for 8 years, responsible for scheduling both the domestic and international network. Steve is a member of the Slot Policy Working Group.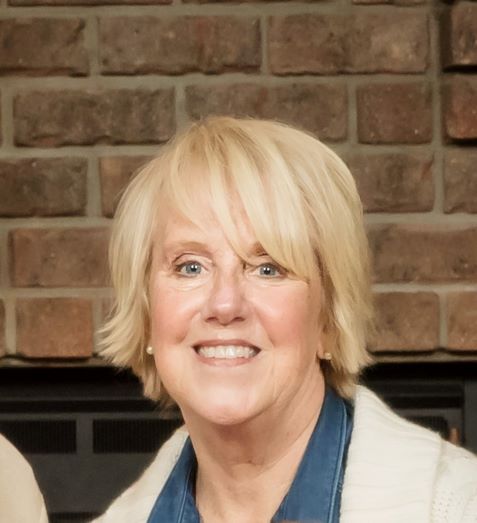 Jennifer Sayre
Director, Airport Access, Delta Air Lines
Jennifer Sayre is responsible for managing Delta Air Lines global slot portfolio ensuring schedule compliance and monitoring slot utilization requirements. This includes working with industry associations, governments, airports and coordinators to ensure slot policy and processes are workable, consistent and an efficient solution to insufficient airport infrastructure. She is a member of the Worldwide Airport Slot Board and Slot Policy Working Group.
Registration
This event requires registration. Invitations to register for SC148 were sent out directly to all accredited delegates at the end of March 2021, please contact the registration team directly at IATASC@MCVEIGH.COM if you have not received your invitation to register at that time or require further information.
It is the responsibility of the Head Delegate of each organization to make sure their delegation is up to date as only delegates accredited in the Online Accreditation System can be invited to register for the conference. If you have not received an invitation please check with the Head Delegate of your organization that you are accredited, if not they should do this. We have created a help page for OAS with more information. If you are accredited in OAS and have not received an invitation to register please contact the registration team directly at IATASC@MCVEIGH.COM.
To ensure you receive your invitation to register for future events, please take a moment to save IATASC@MCVEIGH.COM to your email Safe List. This will ensure you receive your invitations and they are not filtered by your organization's email system to your Junk Mail folder.
We recommended delegates speak with their IT dept. to ensure IATASC@MCVEIGH.COM is saved to their Internet service provider's 'whitelist' and if necessary provide them with the following IP addresses 198.207.147.224/27 and 204.239.0.224/27 that are used to send delegates registration emails. This should ensure messages that are sent automatically from the registration system are not blocked by your organization's system.
Delegate registration fee
For SC148 there is no delegate registration fee, the conference is free of charge for IATA member airlines.
Non-IATA Member Airline
Due to the extraordinary circumstances the registration fee for Non-IATA member airlines has been reduced by 50% to $500 USD for this conference only (applicable taxes will be payable).
Please note that the delegate registration fee applies to airline representatives and slot coordinators / schedule facilitators that are attending the conference in order to adjust and discuss their schedules for the upcoming Northern Winter 2021 season only.
If you are interested in attending the conference in a marketing capacity to promote your organization, please see the SPONSORS/EXHIBITORS section and contact Mickey Martin​ for more information.
Taxes/fees: All rates are subject to all applicable local taxes that apply at the time. Taxes and fees are subject to change without notice. Bank/ Wire Transfer: All Wire Transfers are due within 7 days of registration. Note there is a $100 USD fee for all wire transfers.
How to register
Step by step instructions on how to register including delegate registration fees, representing more than one company/visa letters if required etc. can be found in our instructional pdf.
The virtual Slot Conference will be hosted on the same virtual conference system as SC147, but with enhanced features, such as group video calls, the chat function and networking opportuninties. Accreditation remains necessary and will ensure that only accredited delegates, authorized to complete slot transactions on behalf of their organization can attend and work at the conference. Visitors, Observers and Support staff will be able to view presentations but not attend coordination meetings, as usual.
The virtual system opens to all registered participants for customization on 26 May 2021 (10:00 UTC).
The Slot Conference Virtual Platform
The virtual platform we are using is easy to access online and does not require any plug-ins or downloads, only a good internet connection and a webcam for virtual meetings. From feedback requesting longer timings for these virtual meetings, we have set meeting times to 20 minutes allowing three meetings an hour over the four days.
The platform will enable users to:
Customize your profile and meeting calendar
Plan your meeting schedule prior to the conference start date
Have one-on-one and group video conference meetings
Instant chat with other participants
If required, have the option to meet with more than one other attendee
Invite additional registered users to attend your meetings (up to 8 users)
Share your screen and documents
Participate in live discussions
Network and visit exhibitors and sponsors at their virtual exhibition booths
Drop by the IATA Slot Desk to meet informally to discuss slot matters or ask any questions
Visit the Info Booth for help or assistance at the conference
Please visit the Virtual Slot Conference platform help pages!
Time Zone
The system will be available for use and for making appointments 24 hours a day, to ensure each user in each time zone can block their schedule to the times that they are available and wish to work. This will give you the freedom to make your appointments at the most convenient time for you and your colleagues, in whatever time zone you are present or choose to work in.
For example, an organization may wish to register delegates and roster their staff to concentrate on specific time zones to make best use of their meetings. One person might be assigned to handle appointments for Asia and Oceana, one for Europe, Middle East and Africa and one for the Americas – this way they could each stay in the relevant time zone and work on getting the results they need in that area. Others may wish to work more flexibly, when and how it suits them. You are in control of how you wish to work. Users will be requested to block the times they are unavailable for meetings during the customization phase of the virtual platform beginning 26 May 2021 at 10:00 UTC.
To give the conference an official format we will use 07:00 – 19:00 UTC as core hours for planning of presentations and meetings, these will start at the most convenient time for all attendees and ensure there are playback opportunities for time zones outside of these hours.
Thank you to our Sponsors and Exhibitors
The IATA Slot Conference provides the perfect opportunity to network over 500 airline representatives representing 230 unique airlines throughout the world. This semi-annual meeting attracts roughly 1,200 delegates allowing both airlines and airports to meet, discuss and obtain the slots that will give them the best possible schedule to offer their customers.
In order to participate (as an exhibitor or sponsor) it is not obligatory to be a slot coordinated airport! Approximately 45% of exhibitors participating at the event are not slot coordinated.
Sponsorship/Exhibition, please contact
Mickey Martin​
Business Development Director
Tel.: +1-631-841-6866
Benefit from discounts on sponsorship and exhibition rates. Get on Board!
People you will meet
AIRLINES
VP's of Network Planning
Schedule Planning Managers
Route Development Managers
Charter Managers
Fleet Planning Managers
AIRPORTS
Heads of Traffic Development
Marketing Directors
Route Development Managers
Airport Slot Coordination Training
Widen your expertise and participate in one of our training courses! We offer two courses focusing on airport slots, the Airport Slot Management and Coordination course and our new course, Airport Slot Coordination: Policy and Regulation. You can attend both slots training courses also as virtual classroom courses.
Airport Slot Management and Coordination
Airport Slot Coordination: Policy and Regulation (NEW!)
Next course: 7 - 10 June 2021, Virtual classroom course
Due to the growth of air traffic', some airports are experiencing a discrepancy between available airport capacity and demand. Coordination involves the allocation of constrained or limited airport capacity to airlines and other aircraft operators to ensure a viable airport and air transport operation. Coordination is also a process to maximize the efficient use of airport infrastructure. This course will help you learn how to allocate and coordinate airport slots by applying the Worldwide Airport Slot Guidelines (WASG), the accepted global standard for airport slot allocation.
What you will learn
Allocate slots according to the requirements and procedures for either facilitated (level 2) airports or coordinated (level 3) airports
Apply the standard procedures for communication between airlines and slot coordinators
Maximize your slot portfolio management capabilities
Apply slot procedures and understand the impact of international rules and regulations
Execute slot messages in compliance with SSIM Chapter 6
Analyze capacity constraints and historic slot eligibility
Next course: 29 June - 1 July 2021, Virtual classroom course
The aviation industry faces enormous challenges as a result of insufficient airport infrastructure across the globe. The Worldwide Airport Slot Guidelines (WASG) help the industry to meet ever-growing consumer demand for such infrastructure. The Airport Slot Coordination: Policy and Implementation course will provide you with an enhanced and balanced understanding of these challenges as well as the principles that have been developed to meet demand in a fair, transparent, and neutral way while promoting the most efficient use of scarce airport capacity.
What you will learn
Describe the global context of schedule planning in a constrained airport environment and how it relates to connectivity, competition, and consumer benefits of aviation
Explain the challenges posed by insufficient airport infrastructure
Detail the principles and objectives of the Worldwide Airport Slot Guidelines Justify the need for transparency, flexibility, sustainability, certainty, and consistency in airport capacity allocation
Advocate for the optimization of scarce airport capacity
These courses are available at IATA Training Centers, regional training partner locations, and on-demand as in-company training.
Testimonials ​for the Airport Slot Management and Coordination Course
Adam Mohamed - IOC Senior Operations Controller - Gulf Air

I attended the 3 day's Airport slots and coordination classroom course to further expand my knowledge in the aviation field. I did anticipate difficulties in completing this course especially in such a short timeframe. However, the instructor taught in such a way the information was passed clearly, whereby we not only understood the content but were also able to apply this knowledge beneficially upon returning to duty.
I would recommend from my personal experience this course for anyone in the aviation Industry.​
​
Liva Ozolina - Scheduling and Slot Manager - AirBaltic

Even though I have been working with slot handling messages and WSG for few years now, this course was very useful for strengthening my knowledge and for learning new specific details with well though examples on respective cases. I would suggest this course for everyone whose daily work is related to airport slots.​


​Md Ashraful Haque - Manager Operations-Schedules Planning - Biman Bangladesh Airlines

Though I had some previous hands-on experience on Airport Slots and Coordination procedures but in some critical cases I experienced some situations when it would get very difficult for me to find a solution. A sincere thanks to IATA for arranging such an advantageous course, which gives a clear idea about ins and outs of the airport slot coordination.
The course covers a wide range of information about scheduling guidelines and slot handling procedures.
The Slot Conference (SC) is a working conference. Regularly attracting over 1200 delegates, from over 230 airlines and representatives of over 85 schedules-facilitated or fully coordinated airports this twice-yearly meeting is one of IATA's largest events.
As part of the slot process, the purpose of this voluntary assembly of both IATA and non-IATA airlines worldwide is to provide a forum for the allocation of slots at fully coordinated airports (Level 3), and for the reaching of consensus on the schedule adjustments necessary to conform to airport capacity limitations (Level 2). The goal of the conference is for airlines and airports to obtain the slots that will give them the best possible schedule to offer their customers.
The conference operating procedures are published in the Worldwide Airport Slot Guidelines (WASG) and activities of the Slot Conference are managed by the Worldwide Airport Slots Department.