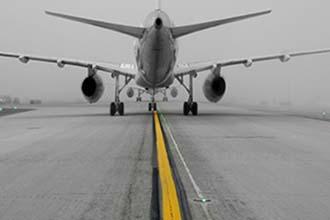 Overflying Conflict Zones, Drones, Highlight Ops Conference Agenda
Montreal – The International Air Transport Association (IATA) announced that the theme for the 2016 Ops Conference (Copenhagen, Denmark, 18-20 April) will be "Managing Operations in a Changing World."

The conference will bring together global stakeholders to address a host of emerging operational issues including overflight of conflict zones, sharing of airspace with remotely powered aircraft systems (RPAS or drones), cyber security, fatigue risk management, safety management systems, safety culture and the effect of new technology on aircraft operations.

In terms of safety, in 2015 the airline industry recorded a global jet hull loss rate of one accident for every 3.1 million flights, a 30% improvement on the five-year average.
"Safety is aviation's top priority. Flying is safe because of global standards and the dedicated and common focus of governments and industry on keeping it that way. While safety performance continues to improve, safety is earned every day, with every flight, and as a result of stakeholder cooperation," said Tony Tyler, IATA's Director General and CEO.
The Ops Conference speaker line-up reflects the partnerships that ensure safe and efficient operations. Presenters include:
Rickard Gustafson, President and CEO, Scandinavian Airlines
Henrik Hololei, European Commission Director General, Directorate-General for Mobility and Transport (DG MOVE)
Tony Tyler, Director General and CEO, IATA
Roberto Kobeh Gonzalez, Director General, SENEAM (Mexican Airspace Navigation Services) and former President of the Council of the International Civil Aviation Organization (ICAO)
Patrick Ky, Director General, European Aviation Safety Agency (EASA)
Peggy Gilligan, Associate Administrator for Aviation Safety, US Federal Aviation Administration (FAA)
Martin Rolfe, CEO, NATS UK
Jeff Poole, Director General, Civil Air Navigation Services Organization (CANSO)
Joe Sultana, Director Network Manager, Eurocontrol
Pekka Henttu, Director General - Aviation, Finnish Transport Safety Agency and Chairman, EASA Management Board
For more information, please contact:
Corporate Communications
Tel:
+41 22 770 2967
Email:
corpcomms@iata.org
Notes for Editors:
IATA (International Air Transport Association) represents some 260 airlines comprising 83% of global air traffic.
You can follow us at http://twitter.com/iata2press for news specially catered for the media.