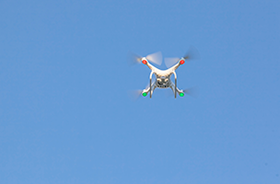 Our sympathies go out to all the people whose Christmas travel plans have been disrupted by the illegal and dangerous drone operations at London Gatwick airport. Safety is the number one priority of the air transport industry and the commendable patience of passengers is appreciated while the authorities ensure that there is no threat from drone activity to civil aircraft.
We hope the authorities find the operators of these drones and the full applicable legal action is taken to deter future incidents of this kind. Additionally, we look forward to accelerating the cooperation between the industry, drone manufacturers and governments to reduce the risks of rogue drone operations. Such measures could include greater education and awareness for drone operators, a registry of drones above a certain level of capability, enhanced fines and prison sentences for offenders, and technological solutions to prevent drones entering restricted airspace.
For more information, please contact:
Corporate Communications
Tel: +41 22 770 2967
Email: corpcomms@iata.org
Notes for Editors:
IATA (International Air Transport Association) represents some 290 airlines comprising 82% of global air traffic.
You can follow us at http://twitter.com/iata for announcements, policy positions, and other useful industry information.