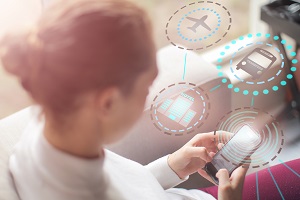 In an increasingly digital world, airline customers' expectations for personalized offers, real-time information and seamless transactions are growing. The Airline Industry Retailing (AIR) portfolio aims to help the airline industry build stronger retailing processes, enabling their customers to "shop-order-pay" for air products across all channels.

AIR portfolio
Airline's future performance largely depends on how quickly they can transform their distribution and payment legacy processes into a digital retailing environment.
The AIR portfolio is a set of projects and activities building new capabilities that will help the industry participate in this digital transformation. They are closely linked to the common goal of enhancing the Shop-Order-Pay to improve capabilities to support products' flexibility, consistency across channels, and consent on forms of payment (from customers) and remittance (from agents) and their associated costs.
AIR Projects
Shop - NDC: Transform the way air products are currently retailed to corporations, leisure and business travelers
Order - ONE Order: Simplify airline distribution, by modernizing the order management process
Pay - NewGen ISS: Transform the current ISS model which facilitates the distribution and settlement of funds between travel agents and airlines.

Transparency in Payment (TIP): Provide airlines with increased transparency and control in the collection of their sales through the travel agency channel.

AIR Events & Activities
AIR Symposium

:

A major event addressing in depth the topics of Distribution and Payment from a customer perspective
AIR Tech Zone: A community portal for developers covering different industry initiatives and a one-stop-shop for accessing resources, documentation and implementation guidance
AIR Hackathons: Round-the-clock experiences gathering developers from across the globe to work on innovative solutions enhancing airline retailing.
AIR Think Tank: A platform for ideation formed of key stakeholders across the industry.
AIR Webinars: A series of workshops contributing to build the AIR innovation profile and ensure consistency across all AIR-related activities among key industry stakeholders.