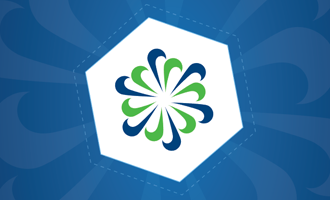 The New Generation of IATA Settlement Systems (NewGen ISS) will transform the current ISS business model which facilitates the distribution and settlement of funds between travel agents and airlines.
​​​​New Generation of IATA Settlement Systems​
NewGen ISS is a program launched by IATA to deliver faster, safer and more cost effective and relevant financial settlement services and solutions to airlines and travel agents that rely on the IATA Settlement Systems (ISS). It will do so by putting our customers at the heart of our operation.
How are NewGen ISS and TIP helping the industry?
Hear what airlines are saying:
For airlines, NewGen ISS means faster settlement, safer funds and a lower cost of distribution. For travel agents, NewGen ISS will offer more personalized products and services, enhanced customer support and more cost-effective solutions. With the introduction of NewGen ISS, IATA will also provide an enhanced 24/7 customer support to better address the needs of airlines and agents.
NewGen ISS will deliver:
Next Steps
​
On 8 March 2018, Norway became the first market to fully implement all the elements of NewGen ISS. Rollout of NewGen ISS across all IATA BSPs will take place in a series of waves and is expected to be completed in the first quarter of 2020. View the NewGen ISS rollout timeline (pdf).
IATA took a collaborative approach to introducing NewGen ISS. Forums such as the Passenger Agency Program Global Joint Council (PAPGJC) and Agency Program Joint Councils (APJCs) enabled IATA's travel agent partners to contribute to the development of NewGen ISS. In particular, a joint agent and airline working group cooperated on Remittance Holding Capacity, a pillar of NewGen ISS that promotes safer selling while taking into account both travel agent and airline concerns.
In conjunction with NewGen ISS, a new industry initiative called Transparency in Payments is being introduced. TIP reveals the different costs associated with each form of payment. As it stands, airlines only see the settlement cost after the fact, if at all. No form of payment is barred by TIP but agents can only use those forms to which an airline has previously given consent. Importantly, TIP allows agents to use their own credit cards if an airline approves.
​
Accredited travel agents in a BSP (Billing and Settlement Plan) benefit from selling international tickets to a given market on behalf of the participating airlines and access to a single standard interface for invoicing and payment to carriers. However the main rules of the BSP were established decades ago, using a one-size-fits-all approach, and no longer address the different needs, concerns and risks faced by travel agents today.
NewGen ISS is proposing to move from the current single accreditation model to offer greater flexibility through the introduction of three models of accreditation. Agents will be able to choose the model most applicable to their business, as well as to convert across models as their business evolves.
The proposed models are as follows:
GoGlobal Accreditation (Multi-Country Accreditation): a "one-stop-shop" accreditation for agents with operations in multiple BSPs. Multi-Country agents will meet a single global set of requirements and criteria, established in Resolution, and will be able to accredit all their locations worldwide under a single Passenger Sales Agency Agreement.
GoStandard Accreditation (Standard Accreditation with Cash Facility): This model corresponds most closely to the current accreditation, and is for agents operating in a single country. In addition to the accreditation requirements established in Resolution, agents under this model comply with the Local Financial Criteria of the BSPs in which they operate and undergo annual financial reviews. These agents will have access to all the BSP forms of payment, cash, credit card and IATA EasyPay
GoLite Accreditation (Standard Accreditation with No-Cash Facility): For agents that do not require a cash facility in the BSP, i.e. access to cash sales, and will ticket only using IATA EasyPay and/or credit card, this model offers an easier accreditation. As there is limited financial risk, the financial requirements are minimal.
Please visit our IATA Customer Portal if you would like to apply to any of the above proposed models.
​
​The objective of this pillar is to mitigate risk exposure and drive a more secure BSP environment through the introduction of an enhanced risk management framework.
The proposed framework will operate under the following key principles:
Agents participating in the BSP with access to cash as a form of payment, will be granted a maximum capacity, as a monetary amount, for their BSP cash sales outstanding to the BSP. This is known as the Remittance Holding Capacity (RHC) and will for the majority of agents be calculated based on the average of the three busiest periods plus 100%. Measures will be available to agents allowing them to manage their capacity, and to continue selling in a secure manner once their capacity is reached
The chosen accreditation model of the agent will determine the applicable risk management, including which financial assessment will be performed

GoGlobal (Multi-Country Accreditation) – quarterly financial assessment of the head entity
GoStandard (Standard Accreditation with Cash Facility) – annual financial assessment per local financial criteria
GoLite (Standard Accreditation with No-Cash Facility) – no annual financial assessment

The agent's history in the BSP relates to their ability to pay and capacity to fulfill financial requirements will be factored into the risk management conditions applied
The outcome of the agent's financial assessment and risk history in the BSP will determine the agent's risk status, financial security requirements and applicable RHC calculation.
IATA is introducing a new type of financial security in the form of Global Default Insurance (GDI). The Insurance is optional and is in addition to those financial securities currently acceptable under IATA Resolution 850p. It is not intended to replace or exclude other security types, including local default insurance programs (DIPs).
GDI consists of a global default insurance policy brokered jointly by Marsh and Aon to Euler Hermes, a global credit insurance provider and subsidiary of the Allianz Group. Any Agent may, on a voluntary basis, seek coverage under GDI for the corresponding amount of financial security required by IATA.
GDI has been developed and introduced with the aim of offering agents greater flexibility and choice when required to provide IATA with a Financial Security. It presents a cost effective and flexible alternative to bank guarantees and other types of security. (Note, all current Financial Security types under Resolution 850p will continue to be available).
​
NewGen ISS is introducing IATA EasyPay, a new "pay as you go" e-wallet solution for agents to issue tickets via the BSP. IATA EasyPay is a closed-loop and proprietary payment system with the following characteristics:
Voluntary – This new payment method will become available to all agents, but it will be up to each agent to decide whether or not to use it. It is not intended to replace existing payment methods.
Secure – To use IATA EasyPay, agents must fund their IATA EasyPay account. At the time of ticket issuance, the IATA EasyPay system will first verify that funds are available in the account. If yes, the system will generate an authorization and the related funds will be blocked. For airlines there is no risk of chargebacks. Agents will nonetheless be able to void and refund their IATA Easypay transactions as per usual through the BSP.
Fast – IATA settles IATA EasyPay amounts to the airlines on a daily basis, using the existing BSP processes, with monies reaching the airlines 48 to 96 hours following ticket issuance.
Economical - With a low cost per transaction, IATA EasyPay is more cost effective for airlines than credit card transactions.
Flexible - As a secure form of payment, IATA EasyPay transactions are not part of an Agent's cash sales at risk. This allows Agents a means to lower their financial security amounts with IATA, and to issue transactions which are not included in their cash issuance capacity.
IATA EasyPay is a key component of NewGen ISS, as it will enable the introduction of new accreditation models and the new risk management framework.
Resources
Learn more about NewGen ISS and find answers to some key questions regarding the program.
For additional information contact us
​