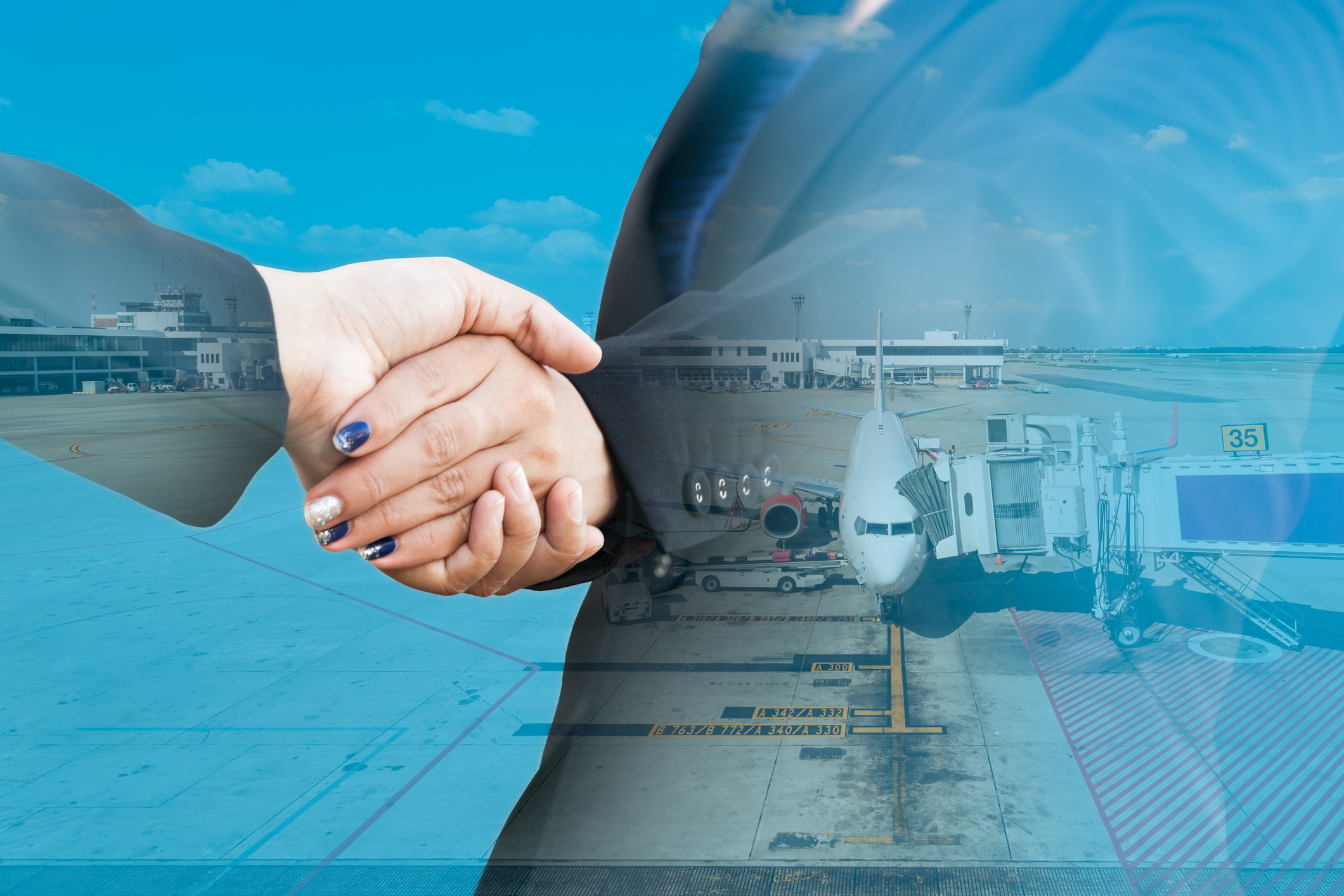 Partners for Transformation is a network created to foster collaboration between IATA, airlines and technology providers at the early stages of our innovation activities. Eager to test hypothesis, Partners dedicate resources to sort out the industry challenge they are involved in. Thanks to a win-win framework, Partners for Transformation leverage mutual interests and enable expertise-sharing to accelerate the development and adoption of the air transport industry's transformation initiatives.
A win-win Industry Transformation network
Partners for Transformation offers a win-win framework to all its members. Free of charge, the network gathers organizations with various profile, size and expertise willing to participate in innovation activities centered on industry challenges. Those can be short innovation sprints, development of proofs of concept, prototypes, pilots, etc. Partners who are contributing in these activities are expected to allocate resources pro-bono.
This community of partners is triggered in a very short timeline, giving maximum agility and quick response to initiatives.
Become a Partner for Transformation
The network is open to:
Airlines (IATA member and non-member)
Technology providers
Online Travel Agencies
Corporate travel agencies
Financial and Fintech companies
Startups in the travel, fintech, retailing, hospitality, or adjacent sector
Partners will be able to participate in short innovation sprints centered on industry challenges and opportunities, followed by ideation sessions, proofs of concept, prototypes, pilots and other activities.
The partners would be expected to contribute actively to design thinking, to allocate resources to the ideation, development, and innovation activity.
Benefits
For airlines, this framework will drive key transformation initiatives and allow the airlines to ideate, help design proofs of concepts, and test their own hypotheses for the innovation sprint. In addition, airlines will be able to adopt solutions and standards quickly as they will be at the frontline of the transformation.
For other partners, from corporates to startups, this framework will allow them to test their solutions, create proofs of concepts with IATA and the industry, and gain industry exposure. .
Join as a partner
Interested in joining the industry network of partners? Get started by submitting the following form:
For any further inquiries, please contact us.
Past projects
IATA Pay: Offering airlines an industry solution that will reduce payment costs, accelerate cash and eliminate fraud, by creating a new form of account-to-account payments between consumers and airlines as encouraged by the EC PSD2 regulation.
Project: Build IATA TPP payment system allowing airlines to adopt this form of payment and integrate it with its e-commerce modules and allow airlines to provide account to account as a form of payment at a cheaper transaction cost.
| | |
| --- | --- |
| ​IATA Pay platform Provider: | Autentia |
| ​Payment Initiation Service Provider (PISP): | Deutsche Bank |
| ​Airlines: | Emirates, Cathay Pacific, SAS |
Agent Credit Risk Management: Enhancement of agency risk management to avoid airlines' revenue loses.
Project: Build an Early Detection System (EDS) that would use an initial set of agreed indicators and thresholds and later, Artificial Intelligence and Machine Learning technology to identify Agents' behaviors that could pose financial risks to Airlines.
Interline on Demand: Airlines are increasingly looking at new ways to expand their business with new partners, especially since the advent of NDC enables new opportunities to source products from airlines outside of the traditional IATA interline framework.
Project: Interline on Demand will provide a simple framework under which IATA member airlines can interline with other airlines on demand outside of a classic full IATA interline framework. Based on generic offer and order management concepts, and NDC and ONE Order API messaging, this also facilitates interline with low cost carriers and other transport providers (trains, buses, ferries).
.
WE'RE LOOKING FOR PARTNERS! FOR MORE INFORMATION CONTACTpft@iata.org