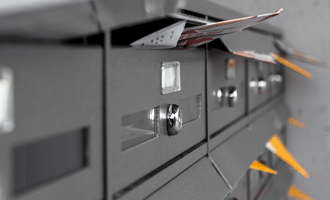 More than 100 years after the first airmail flight, airmail remains an important means of global communications. However, a lack of a standardized tools or platform for the invoicing and settlement of charges between airlines and postal authorities is creating challenges.
IATA is working in partnership with aviation and postal industry stakeholders, to address these issues through the creation of – PASS (Postal Accounts Settlement System). PASS will produce standard invoices to postal operators as well as automate invoicing and payment processes, facilitate the reconciliation process and enable online dispute resolution.
​A PASS for a standardized settlement system
PASS will provide a platform to enable the use of common standards and automate the large volumes of airlines' postal billings & settlements that today are processed bilaterally and largely manually, leading to multiple discrepancies, inefficiencies and higher costs.
Airlines and postal operators will all benefit from common, standardized processes and an automated industry platform to assist billing and settlement of transactions.
​
The PASS Concept
More than 15 key Airlines (including Air China, American Airlines, ANA Cargo, Cathay Pacific Airways, Croatia Airlines, Delta, Emirates, Kenya Airways, Lufthansa Cargo, Qantas, Saudia Cargo, Scandinavian Airlines, Singapore Airlines, Swiss Airlines, Turkish Cargo , United Airlines) and key Postal Operators (including China Post, Correos Post Spain, Deutsche Post, Emirates Post, La Poste France, Oman Post, Österreichische Post, Saudi Post, Swiss Post, United States Postal Service) are part of the working group to detail the business requirements and investigate opportunities for a joint settlement platform to resolve long-outstanding issues, in close collaboration with Universal Postal Union (UPU) and International Post Corporation (IPC).
At the first working group meeting held on 8-9 February 2018, it was agreed that the new platform will be flexible and compliant with UPU and IATA standards. It will enable the possibility to interface with IPC, provide consolidated or group billings, and offer settlement options if selected by the participants that meet all their bilateral commercial relationships.
Connect - One global platform that connects Airlines and Postal Operators
Collaborate - Partner with your Airlines through a central billing repository
Standardize - Simplified process and industry standard format for proper compliance
Settle - Easy access to your data and notifications for timely settlement
Benefits for Airlines and Postal Operators
Direct collaboration between airlines and postal companies, generating new business opportunities
Enabling postal operators to accommodate electronic data interchange with multiple airlines, standardizing procedures, outputs and online dispute functionality to speed up the overall process
Single platform for production, distribution and reception of standardized electronic invoices in multiple formats and providing consolidated billing
Minimization of invoice data error and duplication
Optional account reconciliation function to the postal companies
Production of postal industry statistics
Increasing airline volumes processed, resulting in lower costs for the industry
Next Steps
IATA is engaging postal operators and airlines willing to support the project and to conduct pilots.
| Milestones | timeline | Status |
| --- | --- | --- |
| Research and Engagement | 2017 | Complete |
| ​Set up | ​June - July 2018 | ​Complete |
| ​Development | ​March 2020 | ​Complete |
| ​Pilot Testing | Q4 2019 | ​Complete |
| ​Go Live | March 2020 | Complete* |
*The system is now live! Please contact us about the demo and the joining process at iatapass@iata.org.