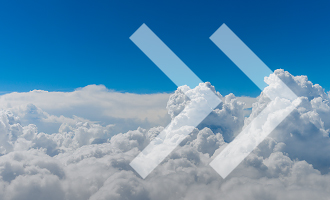 The emergence and rapid global spread of the Omicron variant in late 2021 and early 2022 has altered the dynamics of the pandemic. The characteristics of the variant combined with high levels of immunity in the population, either from previous infection or vaccination, has severed the link between case numbers and severe outcomes.
As the world transitions from the acute, pandemic phase of COVID-19 towards managing SARS-COV2 as an endemic virus, we see more governments shifting public health strategy away from measures based on health status, such as testing or proof of vaccination, towards targeted protection of vulnerable groups while enabling social and economic activity to resume.
Policy guidance based on medical evidence
For a summary of the latest medical evidence underpinning our policy guidance, please see this report: COVID-19: air travel, public health measures & risk (pdf). This document is meant to provide practical guidance to help governments make international air travel more predictable while continuing to protect public health.
Easing travel restrictions
Against this background, IATA continues to call for:
Removing all travel barriers (including quarantine and testing) for those fully vaccinated with a WHO-approved vaccine
Enabling quarantine-free travel for non-vaccinated travelers with a negative pre-departure antigen test result
Removing travel bans
Accelerating the easing of travel restrictions in recognition that travelers pose no greater risk for COVID-19 spread than already exists in the general population
Lifting health measures
As countries lift health-related measures domestically in their communities, they should commensurately lift measures applied to air travel – both at the border and onboard.
Air travelers should no longer be required to present proof of vaccination, recovery and/or a negative test result when this is no longer needed for other activities such as attending events, visiting restaurants, movie theatres, etc.
Air travelers should no longer be required to wear masks onboard when this obligation no longer exists in other environments such as office settings, shops or even at the airport
Air travelers should no longer be required to fill out passenger locator forms and health declarations when contact tracing has been abandoned domestically
Simplifying air travel experience
>The blueprint for aviation recovery (pdf) means to simplify air travel in the context of COVID-19 by building on good examples that are being deployed around the world. While the desired end state is to remove all travel restrictions and return to the pre-COVID-19 travel experience, the blueprint is focused on three key areas to make the international air travel experience simpler, more predictable and more consistent in the interim timeframe:
Adoption of simplified health protocols with travel barriers removed for fully vaccinated passengers and pre-departure antigen testing for non-vaccinated travelers
Implementation of digital solutions for the processing of health credentials, collection of traveler information and communication of travel requirements
Application of proportionate, risk-based COVID-19 measures with a continuous review process