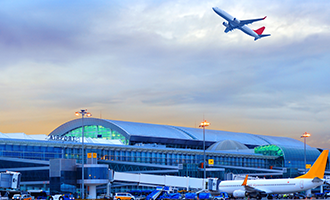 IATA plays a leading role in coordinating efforts amongst aviation stakeholders to ensure that ATM standards are harmonized on a global basis.​Several regional ATM programs have been initiated and are being launched across the world. However, fundamental principles guiding such regional initiatives are not fully aligned and by extension, nor are the solutions.
There are a number of technical incompatibilities in selected technologies or aircraft equipage and performance requirements thus creating unsustainable business cases for airlines when considering investment decisions.​

Without the alignment of the investment plans of airlines, airports and ANSPs, operational benefits will remain elusive and any new ATM program will not deliver its promised objectives. As such, there is a critical need for interoperable air navigation systems that are developed and deployed based on tangible, cost-effective operational objectives to ensure that the needs of the aviation community are met.
Aviation System Block Upgrades (ASBUs)
The International Civil Aviation Organization (ICAO) has approved the Global Air Navigation Plan - Doc 9750​ (pdf) to serve as a worldwide policy establishing clear linkages between operational benefits and technological developments. The GANP brought the concept of the Aviation System Block Upgrades (ASBUs) which serves as a benchmark for global ATM interoperability. The ASBUs designate sets of improvements that can be implemented globally from a defined point in time to enhance performance of ATM System.
Most Capable Best Served
An approach to introduce operational improvements is using the methodology of Most Capable Best Served, otherwise known as Service Priority. The Most Capable Best Served concept is an effective tool in managing the evolution towards new equipage levels. This concept rests on the following pillars:​
Collaborative Decision Making regarding Airspace Management and the required capabilities.

Equipage incentives, whether financial or operational or a combination thereof.

Regulator willingness and ability to certify advanced aircraft capabilities.

Equitable access to airspace, viewed on a longer time scale.

System Wide Information Management