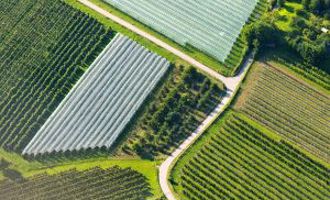 Ground Operations priorities in terms of sustainability focus on people, planet, profitability and partnerships: driving long-term strategies to address labor shortage and staff retention/attraction; ground operations' digitalization; automation and operational efficiency; and environmentally friendly Ground Support Equipment (GSE) operations.
People
IATA calls the ground handling sector to:
Develop a stronger talent acquisition strategy, streamline onboarding processes, and develop more compelling retention proposition
Adopt the 25by25 initiative to help address the gender imbalance
Drive awareness campaigns to highlight the attractiveness of ground operations in global logistics and transport operations
Introduce apprenticeships in partnership with trade schools to revitalize candidate pipelines
Develop career path mapping to demonstrate long-term prospects for people entering the sector.
Implement global industry standard for training through adoption of AHM chapter 11 and through a transfer to competency-based training; moving to more online training and assessments that will improve speed, flexibility and efficiency of onboarding.
Adopt a Training Passport concept (pdf whitepaper) that mutually recognize skills and training across ground handlers, airlines and/or airports.
Embrace new technologies and automated processes to create diverse job opportunities and career paths to attract a new generation talent
Planet
Fly Net Zero is the commitment of airlines to achieve net zero carbon by 2050. Ground operations also have an important role to play in reducing aviation's footprint. An IATA study shows that electric powered GSE, using a typical European country's electricity generation emissions, produce 48% less CO2 emissions than GSE with internal combustion engines. Extrapolating this on a global scale and using 2019 traffic levels as a base, the ground handling industry would have generated 1.8 million tons less CO2 per year if the GSE were all electrically powered. Another advantage of electrically powered equipment is a drop in noise level that could reach between 5.5 to 8 dB(a).
Prosperity
Creating prosperity is at the core of our mission. The ongoing economic development is driven by a focus on digitalization and automation of ground operations, including innovation in processes. The key prosperity initiatives for Ground Operations include:
Digitalization of aircraft turn around and load control processes
Modernization and use of enhanced/electric GSE, including shift to autonomous vehicle operations
Use of robotics for baggage and aircraft loading operations
Automation of operational processes
Development and growth of cloud data sharing solutions supported by AI tools
Partnerships
To support cooperation between all stakeholders, IATA works with airlines and their partners, including ground handlers, airports, aircraft manufacturers, as well as standardization bodies and regulators on the ground operations standards and strategies development.


The partnerships are materialized through cooperation in various governance bodies such as :
See also:
Any questions on Ground Operations Sustainability?
For more details, please contact groundops@iata.org