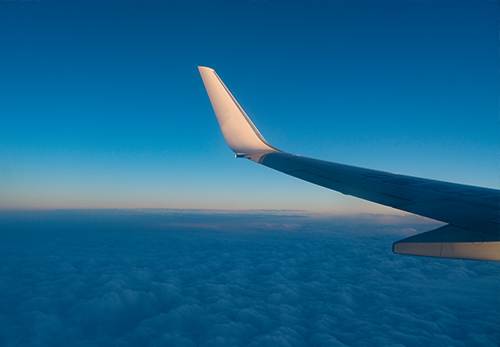 The IATA Regulatory Operations Advisory (IROA) and State Letter are essential tools for airline operations. They are both offered free of charge to airlines via online platforms.
The IROA website provides notifications about new and updated regulations which have an impact on airlines' operations. Many have deadlines. By joining the IROA website, you will also have notifications on important deadlines.
The State letter website provides comments on the Standard and Recommended Practices (SARPs) Amendment proposals from International Civil Aviation Organization (ICAO). By joining the State Letter website, you become part of a community of experts that contribute to elaborating IATA's response to ICAO State letters.
IATA Regulatory Operations Advisory (IROA)
Real-time & global information sharing on regulatory issues.

IATA aims to provide you with regulatory updates in real-time, make you aware of deadlines, and keep you up-to-date on changes which may affect your operations
A real-time and 24/7 information channel on regulatory-related issues at over 4,000 airports globally. IROA also contributes to efficiency through:
Minimized risks and costs to customers
Opportunities to introduce alternative solutions by taking appropriate and timely action
Emergency coordination among industry stakeholders and authorities
IROA - access and conditions

By signing up for our services, you will receive push-mail notifications about any relevant regulatory advisory from the region that you are interested in. IROA will provide you with updates from different regulators in real-time as they are being uploaded.
For more information or any support, please contact: IROA@iata.org
State Letter
The role of this portal is:
To help IATA collect and consolidate comments from both internal and external experts on ICAO State letter.
To provide a meaningful and documented response.
To communicate important ICAO information (approved amendments, an invitation to ICAO events, etc.) to IATA's relevant departments.
State Letter access and conditions

The users of the State letter website are internal IATA experts that can provide relevant comments on the SARPs Amendment proposals from ICAO. In addition, airline members of the relevant governing bodies will be consulted when required, they will be part of the community of experts that contributes to elaborating IATA responses to the ICAO State letters.
Access to the State Letter portal is reserved for all IATA members. Access is complimentary.
For more information or support, please contact stateletter@iata.org