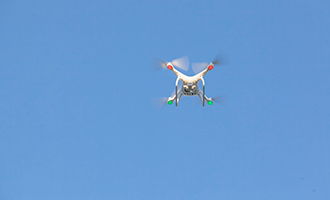 ​Remotely-piloted aircraft systems (RPAS), commonly known as drones, are increasingly used for commercial operations and recreational purposes. This has coincided with an exponential increase in reports of RPA operating dangerously close to manned aircraft and airports.
As a result of growth in both commercial and recreational markets, RPA manufacturers and operators are seeking greater access to airspace, including that in which commercial aircraft are operating. ​
IATA highlighted the industry concerns during the ICAO High Level Safety Conference (HLSC) held in February 2015. These concerns are: Safety, security, spectrum, access to airspace, and regulatory considerations. We are working with key industry partners to develop coordinated positions under each area of concern.

​To ensure the safe operation of an RPA, especially in close proximity to aircraft and airports, there is a need for:
A

waren

ess and education of RPA operators

.​

States to ensure that all RPA operate within clearly defined and known limitations.

Enforceable legal and/or administrative sanctions for using RPA in an unsafe or dangerous manner

​.
In February 2016 a joint statement (pdf) was released by IFALPA, ACI and IATA to raise safety awareness among users of Remotely Piloted Aircraft (RPA) in Close Vicinity of Airports.
IATA has also collaborated closely with ICAO, civil aviation authorities and key industry partners to develop a toolkit that provides states with operational guidance and regulations in order to ensure the safe and efficient integration of Unmanned Aircraft Systems (UAS) into shared airspace.

In Europe, IATA is happy to actively participate in and coordinate the work with 16 European aviation industry associations that are collaborating together to ensure a safe, secure and fair integration of drones in the sky. We Are All ONE in the Sky!