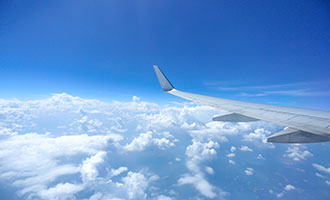 ​The practical realities of the way Aviation Security measures are implemented have seldom changed in recent decades. This is specifically the case when compared to the rate of change and innovation experienced in other parts of the sector. New approaches in the way technology and processes have been introduced continue to improve the safety commitment to the traveling public, yet we still deal with known threats and risks in fundamentally the same way. But how about those unknown threats? Are we in a position to implement meaningful defence and deterrence against the unknown security threat vectors of tomorrow?

With passenger numbers growing year on year, infrastructure capacity constraints becoming more commonplace, new security threats, and increasing expectations from passengers, consumers and investors to evolve the way we do business, there is little choice but to rethink our current security approach. Moreover, at least take the time and effort to evaluate where we are on the spectrum of change and posit a path in those areas of improvement where required.

​IATA Air Transport Security 2040 White Paper
In June 2019, IATA held its first Blue Skies – Air Transport Security 2040 forum bringing together IATA's security Strategic Partners, member airlines, airports, regulators, manufacturers, industry experts and academics.
The outcomes of the event culminated in production of a White Paper consolidating these industry views on the future of broad aviation security strategies, as well as the types of threats and new challenges that may be faced by the aviation security sector in the coming 20 years.
This White Paper will continue to evolve along with industry's thinking. Its aim is to stimulate discussion within the sector and facilitate further development and innovation to help industry better prepare and respond to known threats of today and the unknown of tomorrow.
>The Air Transport Security 2040 White Paper (pdf)
>The Air Transport Security 2040 White Paper (Chinese) (pdf)
>Executive Summary (pdf).
​
For 2021 IATA Blue Skies workshop will take place during the Emirates AVSEC World Symposium on October 2021.
For more information
For any questions or further information on the Air Transport Security 2040 White Paper, or the Blue Skies 2020 edition please do not hesitate to contact us.