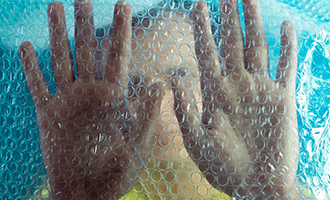 ​EU security requirements for incoming air cargo
ACC3 stands for "Air Cargo or Mail Carrier operating into the Union from a Third Country Airport", a designation required in order for these carriers to fly cargo into or through the European Union.
Since July 2014, carrier stations in third countries are required to have undergone an audit to obtain an EU Aviation Security Validation in order to acquire or maintain their ACC3 designation.
This validation needs to be reissued every five years according to the EU Regulation.
Becoming an ACC3
To obtain the ACC3 status, an air carrier needs to submit its relevant air cargo or mail security operations in non-EU countries to an EU aviation security independent validation. This exercise, carried out by an EU aviation security independent validator, will assess the carrier's security program to ensure its relevance and completeness.
In addition, the independent validator will assess ACC3 implementation of aviation security measures during an on-site verification. The EU independent security validator will draft a report based on his findings and provide it the appropriate authority of the EU Member State that has been assigned for the designation of the ACC3.
Regulated agents and know consignors
If the ACC3 validated carrier wishes to have the security controls applied by a business partner such as known consignors, regulated agents or ground handlers at non-EU airports, these entities will also have to undergo independent validation, either as part of the carrier's accreditation or in their own right.
Check out the Union database on supply chain security to know which Regulated Agents (RA3) and Known Consignors (KC3) have been assessed as compliant with the EU Regulations by Independent Validators.

IATA Center of Excellence for Independent Validators

In order to support air carriers in complying with the ACC3 Security Validation process, IATA has created a Center of Excellence for Independent Validators (CEIV)to train, support and offer advice to industry stakeholders.

Through CEIV, IATA helps you to get your organization ready before your validation by an EU accredited independent validator.