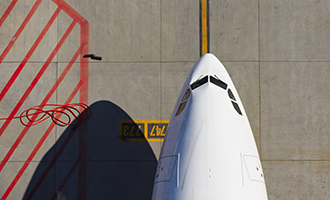 The Airport Services Committee (ASC) develops and maintains standards and procedures for the handling of passengers and baggage at airports, including all forms and regulations.
The commitee provides overall policy direction and general management for all of IATA's airport services activities including the financial performance of its products and services.
The ASC is also active in the development of industry procedures for passenger and baggage security as well as departure control and message standards.
Governance
From a top-down approach, the Baggage Working Group (BWG) and the DCS Messages Workgin Group (DCSMWG) report directly to the ASC. Under the BWG there are sub-working groups which develop the work that has been mandated by the governance.
Working in parallel, there is the Ground Operations Group (GOG) that submits items to the ASC so the ASC can report them to the Passenger Services Committee (PSC).
Membership
Airline membership consists of multi-disciplinary experts in passenger and baggage service, departure control systems (DCS), and many ground handling activities.
Participation in ASC activities is open to all IATA carriers
Membership on the ASC shall be by IATA Member airline, not individual
ACI Airports are welcome
The positions on the ASC shall be filled by nomination
Submit your nomination
The committee is currently open for nominations. Should your airline like to submit a nomination for the ASC, please contact us at baggage@iata.org.
Sub group