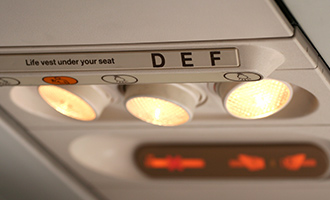 The Safety Group (SG) monitors aviation safety problems identified by airlines, and develops strategies to continuously improve safety, such as promotion of the use of digital flight data recorder analysis programs. It acts as advisor to the Safety, Flight and Ground Operations Advisory Council (SFGOAC), IATA Management and other relevant IATA bodies on matters that relate to the optimization of airline safety.
It will also indicate how to implement those measures in a rational, co-coordinated and cost-effective manner. It coordinates its activities and recommendations with the appropriate operational groups likely to implement such recommendations, as required.
Areas of Activity
Identifying hazards/threats to airline safety
Providing recommendations/strategies to airlines, regulators, ATC (Air Traffic Control) service providers and manufacturers to mitigate safety risks
Assigning safety recommendations to accountable persons and organizations while ensuring that they are measurable and achievable
Monitoring the effectiveness of implemented safety programs
Fostering active safety data exchange programs
Establishing a Safety Management Support System
Developing and maintaining safety action plan
Composition
The Safety Group (Working Group) is open to IATA member airlines only.
Sub-groups
Accident Classification Task Force (ACTF)
The ACTF analyzes accidents, identifies contributing factors, determines trends and areas of concern relating to operational safety and develops prevention strategies. The
2021 mid-year accident update
(PDF) is a example of their output to identify accident trends.
Cabin Operations Safety Task Force (COSTF)
The
COSTF
contributes to the reduction of incidents/ accidents and costs to airlines associated with the operation of commercial passenger aircraft. It develops and reviews all aspects in relation to cabin operations to improve safety and operational efficiency.
Fatigue Management Task Force (FMTF)
Need for more information?