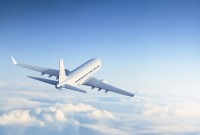 The Aeronautical Skills Working Group has the responsibility to look across all critical functions to determine the aviation skills needs. Whilst many of the of critical functions are in Operations, the Working Group includes experts from the other Advisory Councils to cover the entire industry needs. The Digital Transformation Advisory Council (DTAC) provides the expertise to help in the identification of the digital skills in need for each aviation critical functions identified.
It supports IATA's Skilled Staff strategic workstream and the Safely Restarting the Aviation System" pillar under IATA's Airline Industry Restart plan. The group also performs advocacy efforts and competency standards design and implementation, to ensure properly skilled staff to sustain the aviation industry needs.
Composition and Frequency of Meetings
The ASWG is open to IATA member airlines only, with a maximum of 15 participants and 5 observers. Participants meet twice a year.