The most inspiring Digital Cargo event of 2022
After 2 years of fully digital hackathons, 2022 was the year the air cargo developer community could reconnect in a hybrid format!
In cooperation with, and hosted by the Digital Container Shipping Association (DCSA), IATA welcomed some 100 onsite participants in the innovative and inspiring Startup Village Amsterdam and another 50+ online participants through our Devpost hackathon site during the weekend of 20-22 May 2022.
At IATA, we believe in the spirit of collaboration and innovation that we saw at this amazing event is exactly what is needed to move the logistics industry forward to achieve its full potential.
15 teams of very excited developers have prepped themselves to blow away the judges with awe-inspiring digital innovation through a 28-hour non-stop coding challenge during the weekend in the colorful sea freight containers of the Startup Village Amsterdam.

Cool prizes & giveaways are ready to reward innovation, problem-solving, but also media buzz and diversity.
Digital transformation isn't really about digital, nor about transformation. It's about people that see a better future and are compelled to act and enjoy doing that. These hackathons are magnets for these amazing folks: developers, transport & logistics experts and highly involved sponsors.
Progress and innovation never stop. We are excited to announce that the next digital cargo hackathon will be hosted by Air Canada in Toronto in the autumn/fall. Many thanks to Jason Berry and Jonathan Parkinson for making this possible. We are excited to be in North America and unite the awesome experts, developers, and sponsors that are shaping the digital transformation of the air transport industry.
Please check them out at our Hackathon site
Missed the amazing Hackathon - watch the video below
Main sponsors: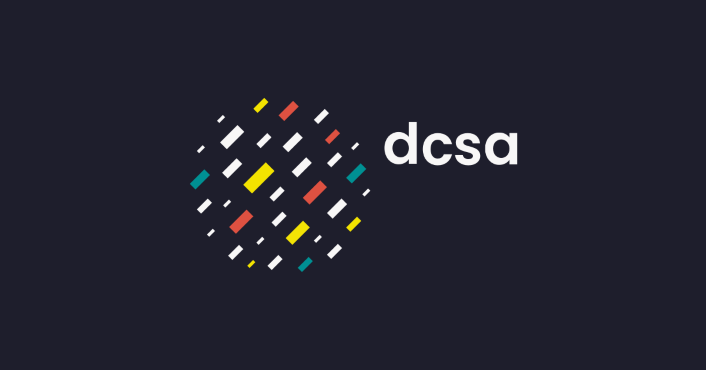 Supporting sponsors: MSC Mediterranean Shipping Company, CHAMP Cargosystems, Nexshore Technologies , IBS Software, SkyTeam Cargo

APIs: Digital Container Shipping Association (DCSA), Air France KLM Martinair Cargo, Lufthansa Cargo, Riege Software converter, International Air Transport Association (IATA) OneRecord
A quick recap of some of the winners below, full results
« the French team »
« the French team », this year sponsored by GEODIS, having previously won the developer prize created their Container Mesh solution. This one had the judges fighting over who could award the prize!
The team addressed the challenge of sea container and ULD asset management: empty containers are often not where you need them… they propose an interlining container lease solution that allow operators to access and provide container stock from/to other carriers and ports.
The engineering of this solution defies gravity: how anyone can produce such a high quality desktop and app solution and still smile at the end of 28 hour non-stop coding (they slept 2 hours) shows a degree of passion and commitment that sets an enviously high bar!
This is the sort of Hackathon project that gets picked up by corporate investors and recruiters!
Team CHAMPorado
Team CHAMPorado won the ONE Record prize through their app solution Express Pick Up Service mobile app. It aims to digitalize the communication between ground handlers and truck drivers and efficiently update scheduled time of pick up and estimated time of pick up. And to top it all, having not only travelled the furthest (from the Philippines) they also won the MSC prize for being the most diverse team!
Other winners
Some teams go the extra mile and even purchase a drone for their final video submission: If there was a prize for the slickest presentation video, the Frankfurt team would have won hands down at the multimodal hackathon! In true hacker spirit, they bought a drone down the road, learned to fly it, and got gorgeous footage. They did however win the CHAMP prize for their SecurityNG solution for managing the cargo security process between security providers, handlers, forwarders and airlines. It's a slick app and desktop combo that brings out the transparency and single source of truth virtues of ONE Record data sharing. Watch the video below!
To show that not only onsite teams won, there were also some fully remote teams taking home prizes! The fully online team of webhookie and Im3pact AG's in our hybrid hackathon addressed a key issue in making air transport more sustainable: digitalization of exception handling. To quote them: "In complex, global transport chains, exceptions in transport execution will often be a fact of life somewhere along the chain"
Their "Le Hub" platform manages exception events ensuring the right party is informed and can act. Their very professional video (points for that!) explains it all.
Proving that it is not just work but fun too, one team took the social media prize/comptetition to a whole new level: Brilliantly capturing the hackathon spirit, starting with the "Vedia Keeping Pollution In-check" project by Finish Vediafi Oy, a group of hardcore programmers who equates life with fun. No wonder Finland always wins the happiest place on earth surveys! The video is brilliant, but the team also tackles one of the most serious issues of our time to minimize transport emissions through smart planning and booking.
Also a nod to the FEDeRATED Project, an EU-wide platform interoperability project in which Vediafi Oy is a key player.
We can confidently say that each participant was a winner for participating in this high-octane event. Some even got prizes for their extraordinary contributions. The bar was raised once again and we've moved from proofs of concept to true prototypes of innovative services that are ready for development.

Our gratitude to Digital Container Shipping Association (DCSA) for hosting the event and to all the sponsors for making this possible. Our thanks also to our judges, and executives from our industry who traveled to attend this event in person.