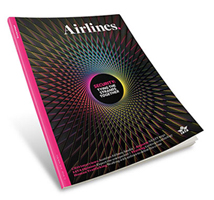 Airlines.
is the official magazine of IATA - the trade association for the world's airlines.
Airlines.
magazine is the international air transport's authoritative voice on latest trends, analysis and developments in the airline industry, as well as IATA's policies, projects and services.
More information on Airlines. magazine.
You can now subscribe to the print version through a one year subscription for 6 issues. The magazine will be delivered to you by post.

Airlines. Magazine Subscription