Need Help?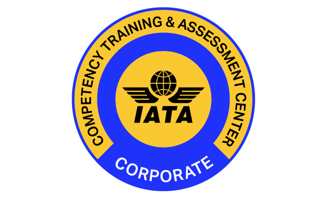 CBTA Corporate accreditation is given to organizations that provide internal in-house dangerous goods training to their employees in accordance with the IATA Dangerous Goods Regulations (DGR) – Appendix H.
The CBTA Corporate accreditation allows Operators to assess and improve their dangerous goods training system, policies, standards, procedures and quality management in the critical areas of operations in the organization.
Need Help?
It provides organizations that give internal in-house training to employees, such airports, airlines, freight forwarders, ground handling agents and shippers, the opportunity to acquire CBTA Corporate accreditation from IATA, attesting that their training program is benchmarked against and meets the IATA's Dangerous Goods Regulations training provisions.
Benefits of the CBTA Corporate accreditation
Receive international recognition for meeting dangerous goods training standards
Provide high-quality and internationally recognized training to employees
Issuance of co-branded IATA certificates to employees who successfully complete an accredited internal in-house training
Permission to use the CBTA Corporate logo for specified promotions associate with the accredited training course
Increased workforce knowledge and capability to improve performance of operations
Reduced operational risk and avoidance of accidents in the workplace
Reduced cost overruns caused by poor performance
CBTA Corporate assessment scope
IATA strives to achieve standardization and uniformity in the scope, depth and quality of the assessments conducted. To ensure that all training units are assessed in a consistent and objective manner, standardized assessment checklists and criteria have been developed to guide the assessor and the training unit through the assessment process.
The assessment criteria are based on two reference documents, including best practices for course design, development, facilitation and evaluation.
IATA Dangerous Goods Regulations (DGR) – Appendix H
CBTA Centers Assessment Checklist
The IATA assessment may include but is not limited to, the review of the training unit's management system, policies, standards and procedures, training program, training plan, quality assurance program, training methods, training materials, training records, training personnel, facilities and technology for training, eLearning capability and systems, simulators, etc.
The assessment covers the following critical areas.
Organization
Training and Procedure Manual
Training Program
Training Design
Training Development
Training Delivery
Facilities and Technology
Personnel
Training Records
Quality System
Safety Management
Training Modules and Content
Three distinct phases of the assessment
The CBTA Centers program recognizes an organization through an assessment process. Applicants must successfully pass a CBTA Centers assessment, conducted by an IATA-qualified assessor to determine compliance of the organization with the criteria set forth in the CBTA Centers Assessment Checklist.
IATA will apply the following approach, which is an integral element of the assessment process:
Self-assessment
IATA will provide the training unit with the Assessment Checklist to be answered by the training unit and provide as an attachment all relevant documentation and evidence for reference including course materials.
Assessment
This phase will involve a multi-step approach of remote assessment through a teleconferencing system and an onsite visit of the center by an IATA-qualified assessor. During this phase, the assessor will review the material to ensure that they match the description received and will observe that the current operations of the training unit are conducted along the same lines as described in the various documents provided during the self-assessment phase. Comprehensive feedback will be provided, including a gap analysis and a detailed list of the specific areas of improvement.
Validation
The validation phase encompasses all activities following the assessment, leading to the granting of the accreditation including the follow-up of the Corrective Action Plan (CAP) if any, and its implementation. The accreditation shall remain in effect for a period of twenty-four (24) months from the date it is rendered. Re-assessment (re-accreditation)
Re-assessment will take place every twenty-four (24) months. If the training unit continues to meet the requirements, IATA will issue a new Certificate of Accreditation for another twenty-four (24) months.
CBTA Corporate accreditation
Check the list of companies that have achieved CBTA Corporate certification in the CBTA Certified Companies Registry and are accredited to provide employees with competency-based dangerous goods training and assessment.
Are you interested in becoming accredited?
Are you one of the following (this list is not limited), and wanting to develop capacity and resources for dangerous goods training programs based on a Competency-based Training and Assessment approach to be in compliance with international and industry standards?
Training unit of airlines, airports, ground handling agents, freight forwarders and shippers.
Training organizations and providers involved in any specialized aviation safety-related and dangerous goods training.