Adversity breeds innovation: this has been the experience of Accelerate@IATA, the industry level startup accelerator powered by Plug and Play.
After taking off in July 2019, Accelerate@IATA encountered great success matching IATA airline members with high caliber NDC and digital retailing focused startups. Once the pandemic hit, the program was forced to pause and rethink how to best support the aviation industry.
"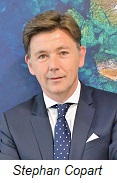 Throughout the pandemic, IATA has been committed to supporting airlines in their restart activities" said Stephan Copart, IATA's Head of Digital Transformation. "We knew that Accelerate@IATA could be a great vehicle to help airlines with their immediate restart challenges and help the industry continue to make strides in terms of digital transformation. Thus, the program was re-purposed to showcase technologies built to help airlines with their short-, medium-, and long-term digital strategies, including topics such as anticipating demand, restoring passenger confidence, digital health credentials, and sustainability."
From September 2020 to July 2021, Accelerate@IATA ran 8 innovation Segments, each with a different theme and inviting 50+ relevant startups worldwide. Over 120 different airlines joined these sessions. Accelerate@IATA also facilitated over 100 1:1 introductions and currently have 24 pilots running or in commercial discussions between airlines and startups from the program.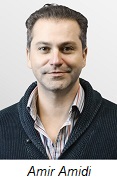 Amir Amidi, Managing Partner, Travel & Hospitality, of Plug and Play stated that "we knew it was more critical than ever to support the aviation industry that has been battered by the pandemic. The incredible engagement of the airlines and the startups shows us that innovation has been top of mind in the industry and we look forward to continuing Accelerate@IATA."
As the Accelerate@IATA team continues to help the aviation industry overcome adversity through innovation, they are excited to make announcements about the future of the program at IATA's Digital, Data, and Retailing Symposium on 28th October in Madrid.