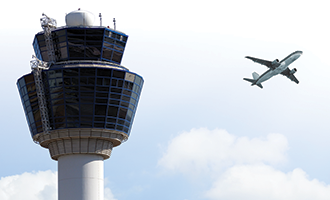 ​​Our safety​ and flight operations tools and business intelligence solutions are designed to support a safe, secure, efficient and economical air transport industry that is environmentally sustainable.
We provide practical services to the aviation​ industry in the areas of Air Traffic Management, Safety, Quality and Flight Operations.​​​
​Meteorology
Turbulence Aware
IATA Turbulence Aware Platform consolidates objective, aircraft-generated, real-time turbulence data from some of the world's largest airlines, to provide an accurate, live picture of the location, altitude and intensity of turbulence, as well as smooth air.
MRO
MRO SmartHub
IATA MRO SmartHub provides fair market value (FMV) of spare parts. Knowing the FMV enables Finance departments to quickly and accurately value surplus parts inventories. It also helps you reduce the cost and maximize the usability of on-hand inventory, as well as resource requirements for procurement and sales activities. Additionally, you can optimize the resale value of excess inventory.
Safety and Quality
I-ASC
The IATA Aviation Safety Culture (I-ASC) Survey​ addresses the industry's need to measure and continuously improve safety culture, using a standardized methodology and key performance indicators. The survey allows airlines to benchmark their ​​safety culture against their peers across the industry using comparable KPIs.
IMX
With the IMX software, IATA offers airlines and ground service providers a simple, efficient and cost-effective quality and safety management solution. Developed in collaboration with airlines, IMX enables to effectively manage all the basic elements of both quality and safety management systems on a single electronic software platform.