Need Help?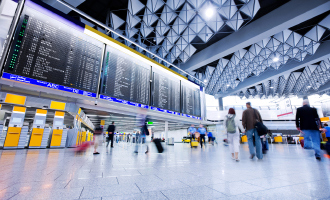 Make better aviation industry decisions

Your decision-making processes require precise knowledge of actual airline traffic data , updated on a regular basis, so you can benchmark, plot trends, and plan with accuracy. Collecting and compiling the data you need, removing duplicates and reconciling different viewpoints is a cumbersome process that yields variable results. You need consistent, clean, airline-level information.

Need Help?
Providing the reports and management information your organization needs to plan, convince, and choose strategic directions, depends on having detailed, accurate traffic statistics over the long term, that you can analyze and pull together in numerous ways. Percentage changes only inform at a given moment in time. Scheduled capacity only tells you what might have been. With disparate sources of data that evolve over time, trends can become distorted, and models may no longer apply. Monthly Traffic Statistics provides you with a realistic picture of air traffic, from market overview to regional and airline level, collected directly from airlines.
"With IATA's Monthly Statistics, we have the tools to avoid surprises."
- Executive Sponsor, Pratt & Whitney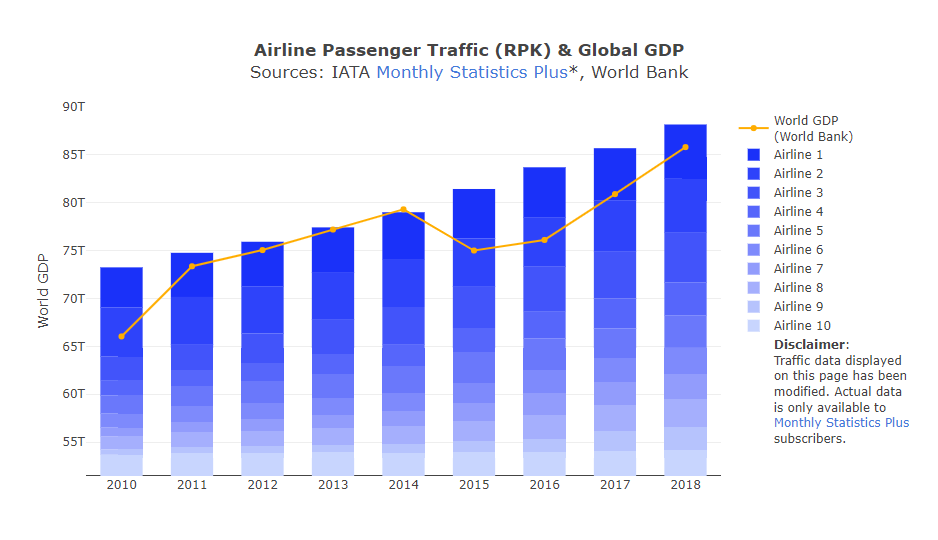 Use precise, absolute market size air traffic data
​​With Monthly Traffic Statistics, you can:
Save time cleaning data
Get a realistic picture
Pinpoint the exact information you need
Track changes over time
Build the reports you need
Ensure your business is based on an accurate foundation
Provide detailed, accurate reports and input data – Rely on the most complete information available, from the greatest number of airlines.
Ensure consistency in your decision-making tools – Build your models around data you can trust.
Plan for the future based on the past – Build forecasts with greater certainty, based on actual historical data, reported by airlines.
Construct more reliable trends – Adjust your planning with more frequent information updates.
What is IATA Monthly Statistics ?
Monthly Traffic Statistics provides you with traffic data for the industry and by region from 2010 onwards with seasonally adjusted series, complemented with airline individual data:
Statistics calculated from a sample representing approx. 93% of global traffic – to ensure an accurate reflection of the entire industry, including full-service and low-cost carriers, IATA member and non-member airlines, mixed and cargo-only operators, global and regional carriers
Global coverage of both passenger and cargo traffic, available in a variety of datasets – to provide you with the information you need
Monthly trends report from IATA's Chief Economist's Office – to quickly alert you to changes that could affect you
Data delivered in user-friendly Excel format – to give you the flexibility you need to build your own reports
A range of products – to give you the level of detail and frequency of update you need (see descriptions below)
​​
Downloads
Featured Customer Story
NEW!

GE Aviation gains the clearest possible vision of engine demand during uncertain times. Read the story
Pratt & Whitney reboots its economic early warning system. Read the Story
User Agreement
End User License Agreement (EULA) (pdf)
Buy online
Monthly Statistics+
Format:
Excel Spreadsheet
Notes:
Plus version includes our Monthly Statistics, plus additional carriers (190, inc. LCC), plus domestic traffic and capacity, updated every 22 days after month end.
Monthly Statistics by Route
Format:
Excel Spreadsheet
Monthly Historic 1990-2009
Format:
Excel Spreadsheet
Notes:
Additional historical data beyond 2010.