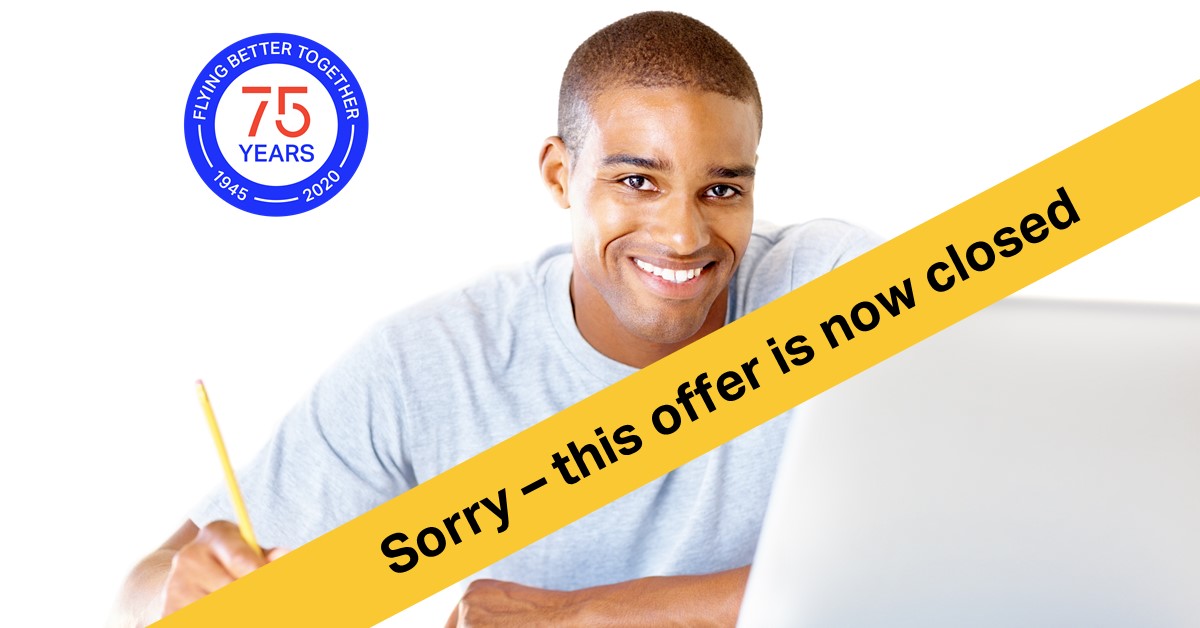 We're offering eLearning courses for just $75
Looking back on the past 75 years, we're not only honored and grateful to be a part of this industry but also reminded of what drives us as an organization.
We're here to support and equip you with the best tools and resources you need to be fully-trained, prepared, and confident in taking on the future challenges in aviation. Together, we'll also overcome the unique challenges we're facing today and come out stronger.
Thank you very much for your interest in IATA Training courses.
This offer has now finished
If you're interested in choosing an IATA eLearning course, please visit our webpage that lists all available course in elearning format.

Leave your contact details below so you can be among the first to learn about our next offer.
Terms & Conditions
This offer, and your promo code, is valid only until 10 May 2020, 17:00 CET. However, IATA may revoke this offer at any earlier time for any reason and without notice.
Only enrollment in the eLearning courses listed can be purchased for a flat fee of USD 75. This offer does not apply to any IATA eLearning courses not listed above.
This offer only applies to new purchases and cannot be applied to purchases made before April 27, 2020.
*For the course Basic Airside Safety, the offer is limited to the first 75 licenses claimed under this promotion. Once 75 licenses have been claimed, this course will be automatically removed from the promotion.
**For the courses BSP Essentials for Travel Agents, BSP Standard Documents and Procedures, Introduction to BSPlink and the ISAGO Auditor courses, please note that the course access details will be emailed to you within 15 business days upon payment confirmation by IATA Finance.
Additional Terms and Conditions apply to those who enrol in IATA eLearning courses