Join us at our upcoming webinar and informational session hosted by IATA and the University of St Gallen.

The International Air Transport Association (IATA) and the University of St Gallen have partnered to offer a Diploma of Advanced Studies (DAS) in Global Air Transport Management tailored for professionals from the dynamic and international aviation industry.
The Diploma of Advanced Studies (DAS) in Global Air Transport Management offers a full range of courses to provide you with the skills to lead your company or department efficiently from a systemic management point of view giving you a deeper understanding of the industry and all actors on a global scale.
Essential for aviation managers, the diploma encompasses 12 courses, which will enable you to explore and analyze topics in-depth, ranging from aviation systems and revenue management to sustainability and change management. You will become a trusted leader by gaining greater knowledge on the global aviation industry as a whole and the crucial regulations and their impact on business strategies and operations.
Webinar
Meet us online at our free webinar on Wednesday 3 November to get an overview of the program and have your queries clarified in person. The topics that we shall cover include:
Program overview and learning objective
Program structure and delivery method
Registration requirements and pricing
Awarded qualification and ECTS
Register now!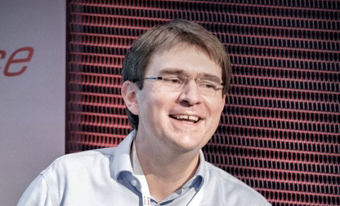 Rene Puls
Managing Director of the Swiss Aerospace Cluster
Dr. René Puls is the Managing Director of the Swiss Aerospace Cluster and serving as a Lecturer at the University of St. Gallen, with focus on economics and customer value.

In addition to teaching on academic levels, his research focuses on aviation industry trends & forecasts and airport management. With long-term experience in Corporate Finance, Management Consulting and Business Administration, he combines quantitative data and qualitative input to formulate business tactics & strategies for different industries. His motivation to provide grounded & pragmatic solutions is driven by profound experience as a manager and advisor in an international and multicultural environment.

He has been working for Fraport, Credit Suisse, IBM and SOCAR in various expert and management functions over the last 20 years.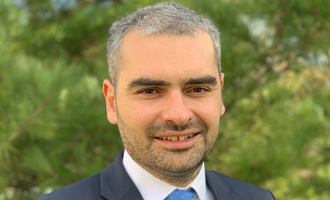 Davit Mamulaishvili
Senior Product Manager Airline Business Management and Distribution at IATA Training
With a rich professional background in several industries, including seven years at an airline, Davit has extensive skills in business leadership and international business development, including high stakes negotiations, service level contracting and cost management. He is responsible for over 100 IATA training products.