IATA initiatives in Air Traffic Management (ATM) have been developed in cooperation with the IATA ATM Working Group and other key stakeholders, including Air Navigation Service Providers (ANSPs) and international organizations, e.g. ICAO.
ATM & CNS Advocacy
IATA works with its members, stakeholders, and regional teams to advocate for the implementation of a globally harmonized and interoperable ATM. This includes collaboration with key industry partners such as the International Civil Aviation Organization (ICAO) to influence global standards for a safer, more efficient and sustainable operational environment.
> More on ATM operational concepts
Aviation Spectrum
Radio Spectrum is a finite resource that is essential for safe operations and ATM. IATA advocates for airline requirements during World Radiocommunication Conferences (WRC) where spectrum allocations are agreed by States. Additionally, IATA engaged with ICAO and States to ensure protection of aviation spectrum from interference, for example for the roll out of 5G.
The most recent 41st session of the ICAO Assembly agreed to resolution A41-7 supporting ICAO policy on radio frequency spectrum matters.
Air Traffic Control (ATC) Charges
We strive for a justified, transparent charges system from ANSPs and all industry partners to secure a sustainable future for aviation. We also work with air navigation service providers across the globe to drive cost-efficiency improvements.

> More on ATC charges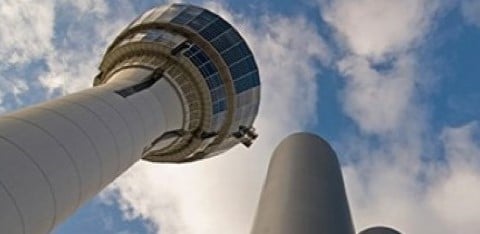 ATM in the news
See the Airport & ATM infrastructure news in Airlines Magazine
​
At IATA, our objective is to help you succeed. When you select IATA, you benefit from our global view and the strategic role we play in the aviation industry. We've been the trusted trade association for the world's airlines for nearly 80 years, but did you know that we support many other key areas of aviation activity such as air traffic management?
Our comprehensive suite of internationally recognized products and services reflect the changing needs of the aviation industry.