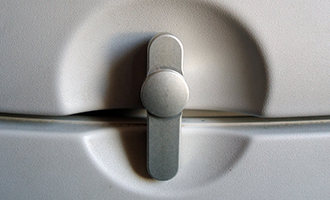 ​One of the responsibilities of cabin crew is to ensure the safety of passengers during the flight, preventing injury, and preventing the escalation of an abnormality into an emergency.However, it is important to keep in mind that safety is also the responsibility of passengers. That means following the cabin crew's directives at all times as well as behaving in a safe manner.

On the topic of cabin safety as for other aviation areas that IATA is involved in, we are not a regulator and do not set or enforce rules, but we do give guidance to airlines. See these best practices on cabin safety.
Find out below answers to the most frequently asked questions related to cabin safety, traveling with kids and the use of comfort devices.
Frequently Asked Questions
DID YOU KNOW?

Unruly behavior from passengers such as violence or failure to follow instructions can be a threat to safety onboard an aircraft and can cause delays and diversions. A known trigger for unruly behavior is excessive alcohol consumption.
This is why:
Airlines will not serve alcohol to

a passenger showing signs of becoming intoxicated

i

t is not allowed to drink onboard alcohol purchased at tax free shops or inflight sales.

Moreover, it's important to know that in many countries, it is a criminal offence to be drunk on an aircraft.
In this video, an airline pilot gives a perspective on unruly passenger behavior: