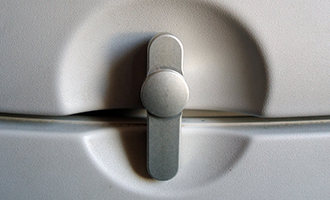 ​One of the responsibilities ofcabin crew is to ensure the safety of passengers during the flight, preventing injury, and preventing the escalation of an abnormality into an emergency.However, it is important to keep in mind that safety is also the responsibility of passengers. That means following the cabin crew's directives at all times as well as behaving in a safe manner.

On the topic of cabin safety as for otheraviation areas that IATA is involved in, we arenot a regulator anddo not set or enforce rules, but we do give guidance to airlines. See thesebest practices on cabin safety.

Find out below answers to the most frequently asked questions related to cabin safety, traveling with kids and the use of comfort devices.
Frequently Asked Questions
DID YOU KNOW?

Between 2007 and 2016, over 58,000 unruly passenger incidents, including violence, harassment and failure to follow instructions, were reported on flights. Unruly behaviour threatens passenger safety, disrupts other passengers and crew, causing delays and diversions.
One of the biggest causes for unruly passenger behavior is excessive alcohol consumption, which airlines are trying to reduce by implementing certain rules:
Alcohol cannot be served to a passenger showing signs of becoming intoxicated
It is not allowed to drink onboard alcohol purchased at tax free shops or inflight sales
It is also important to know that in many countries, it is a criminal offence to be drunk on an aircraft.