Driving sustainable and inclusive growth
The World Cargo Symposium (WCS) is the largest and most prestigious air cargo annual event. The 2023 edition brought 1250 delegates to Istanbul, Türkiye.
The WCS 2024 will continue offering plenary sessions, specialized streams, workshops, and executive summits, tackling aspects related to technology, innovation, security, customs, cargo operations, and sustainability.
See the WCS 2024 Promotional Video
Help us spread the word!
Help us spread the word about this critical event. This social media kit (ppt) can be tailored to your needs!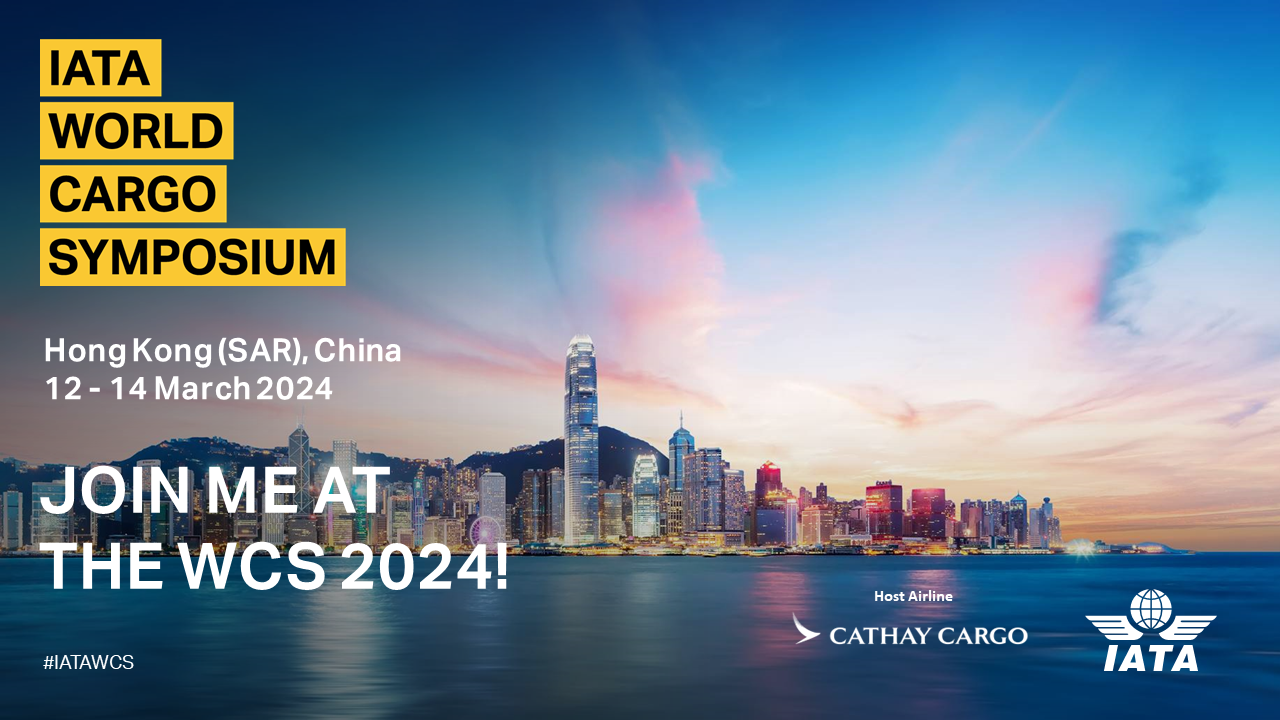 For more details or information, please contact our team at wcs@iata.org
Testimonials
"WCS is an excellent opportunity to learn about the air cargo industry and where it's going from a multitude of perspectives."
Brook Carrothers, Transport Canada
"I attended the World Cargo Symposium in Istanbul, and it was a great success. The event provided an excellent platform to connect with industry experts and learn about the latest updates and trends in the logistics industry. It was a fantastic opportunity to discuss topics such as digitalization, e-commerce, and AI with like-minded professionals. Overall, I highly recommend this event to anyone looking to stay on top of the latest developments in the world of cargo and logistics."
Neha Kumari, Cargoflash Infotech Pvt Ltd.
"A super networking opportunity, leading to tangible actions to advance the efficiency and sustainability of our industry."
James Golding, Heathrow Airport

"Excellent venue to connect with key decision makers throughout the air cargo industry."
Sean Dolan, NorthLink Aviation

"Participating at the FACES event was, like every year, a fantastic opportunity to think about the long-term future of the air cargo industry while networking with the new generation. I love it!"
Lucas Fernandez, CHAMP Cargosystems
See the WCS 2023 Highlights
Hong Kong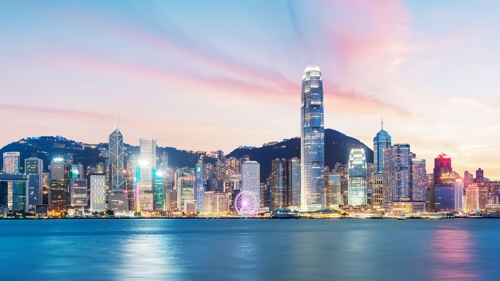 Hong Kong (SAR), China is a vibrant city and a major gateway to Mainland China. It's a mix of old and new, East and West, leaving an impression on everyone. Every year, a wide variety of events successfully attracts thousands of visitors and local participants, generating widespread media coverage in Hong Kong (SAR) China, and worldwide with high global publicity value.
> Learn more about Hong Kong (SAR), China.
> Weather in Hong Kong (SAR), China.
AsiaWorld-Expo

AsiaWorld-Expo is a world-class exhibition and event venue located in Hong Kong. It is adjacent to Hong Kong International Airport, providing convenient access to global markets. With its modern facilities, flexible exhibition halls, and advanced technology, AsiaWorld-Expo is the ideal destination for the IATA's WCS 2024, offering a seamless and impressive environment to connect, network, and showcase the latest innovations in the air cargo industry.

Visa requirements

The IATA TravelCentre provides passport, visa, health advice, and much more. Visit the IATA Travel Centre-Passport, Visa & Health Requirements.
Sponsorship/Exhibition Contact​
Showcase your products and services to industry leaders, governments, international organizations, and subject matter experts. For information on sponsorship and exhibition opportunities at the World Cargo Symposium, please complete the form and a member of our team will be in touch.
Past editions
WCS 2023
The World Cargo Symposium took place in Istanbul, Türkiye from 25 to 27 April 2023.
2023 Stream Agendas:
WCS 2022
The World Cargo Symposium took place in London, England from 27 to 29 September 2022.
WCS 2021
The World Cargo Symposium took place in Dublin, Ireland from 12 to 14 October 2021.
Our Diversity & Inclusion Pledge
IATA believes that diversity of culture, gender, age, orientation, and experience boosts the success of the aviation industry. We actively encourage aviation professionals with diverse profiles to contribute to our events as speakers, panelists, facilitators, or in any other way.