Ensure the highest levels of safety in dangerous goods handling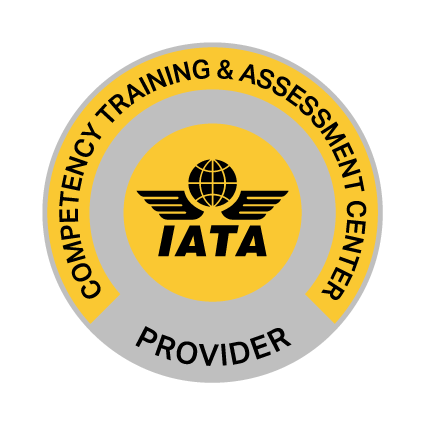 Since the IATA Dangerous Goods Regulations (DGR) training requirement has been updated to include provision for competency-based training and assessment (CBTA) to keep the workforce up to date in the safe transportation and handling of dangerous goods, many organizations have faced challenges in acquiring the know-how to correctly implement CBTA. A competency-based approach requires a mindshift and, for dangerous goods, there is an additional layer of ensuring that training will bring participants to a level that meets regulations.
The CBTA Center certification supports organizations across the aviation industry, including operators, Civil Aviation Authorities, and training organizations, in developing the capabilities and resources for dangerous goods training programs that follow a competency-based approach. Three accreditations, highlighted in the IATA Competency-Based Training and Assessment (CBTA) Center Program Manual tailored to the type of organization, attest that training design and development methodology and best practices have been benchmarked against and meet IATA's Dangerous Goods Regulations (DGR) guidelines for the development of competency-based training and assessment for dangerous goods:
CBTA Corporate for organizations that provide training to employees in house.
CBTA Provider for organizations that sell dangerous goods training to clients.
CBTA Excellence for organizations that sell dangerous goods training and solutions services to clients.
Ready to get started?
Transform the challenges into advantages
Stand out from the crowd with customers - The CBTA Center certification allows your organization to be listed in the IATA registry and the IATA DGR manual, enabling customers to identify you, and be reassured that you are in total control of dangerous goods handling and transport.
Become a trusted training provider - The CBTA Center certification signals to employees and customers that your training is of the highest quality. It ensures trainees' safety when handling dangerous goods, and gives them a co-branded IATA certificate on completion of their training that is internationally recognized.
Be part of a group distinguished for its excellence - As a certified CBTA Center, you have access to a range of privileges, including an annual complimentary copy of the latest edition of the IATA Dangerous Goods Regulation (DGR); advance notice of changes to the DGR and related regulatory and training issues; and discounts on DGR training and IATA's annual World Cargo Symposium.
JAA Training Organisation wanted to offer customers the latest in DGR training
Ensure total control over the competency-based approach
The CBTA Center certification assesses your organization based on the IATA Competency-Based Training and Assessment (CBTA) Center Program Manual (pdf). It covers the following critical areas of operations:
Training governance and management - Including your management system, which defines all aspects of training, including governance, policies, standards and procedures relating to training.
Personnel - Including initial and continuous qualification for trainers, on-the-job trainers and assessors.
Training analysis - Including how you determine program specifications and collect the information used in the design and development phase
Training design - Including how you determine the most effective learning method(s) and the most appropriate assessment tool(s) to evaluate success.
Training development - Including how you prepare the learning materials to be used before, during and after training.
Training delivery - Including how you ensure training is implemented as per design, and how progress is monitored and feedback and support given to enable success.
Training effectiveness - Including how you measure the performance of trainees, instructors and assessors, and adjust where necessary.
Be supported every step of your CBTA journey
The IATA Certification process is designed to guide and support you to success. We give you the understanding, tools, and expert advice you need to achieve your organization's certification. The process is as follows:
Self-assessment – Your training team, guided by IATA's experts, carries out a self-assessment using a provided checklist, ensuring all course materials, evidence and documentation are provided to the IATA assessor.
Assessment – A remote assessment, through a teleconferencing system, will be followed by an on-site visit of the center by an IATA assessor. During this phase, the assessor will review course materials to ensure they match the description received, and observe that the current operations of the training unit are conducted along the same lines as described in the various documents provided by the organization. The assessor will then provide comprehensive feedback, including a gap analysis report and a detailed list of the specific findings and areas of improvement, to enable your organization to make the necessary adjustments.
Validation – The assessor works in close cooperation with your organization to ensure that all feedback is actioned. Your organization will need to provide a corrective action plan (CAP) specifying the actions you have taken and that are planned, together with an implementation date. The CAP is validated by the assessor as meeting CBTA Center certification criteria. As your organization executes its plan, you must submit clear evidence of its full implementation to the IATA assessor for validation. Once the CAP has been satisfactorily implemented, the assessor will issue the IATA Assessment Report, and your organization will be granted the IATA Certification.
Re-certification – To maintain your CBTA Center certification, a new assessment will be carried out every two years to check compliance with the certification requirements and continuous improvement.
---
Talk to a certification expert today to find out how we can help you ensure you're up to standard.