IATA, MTOP-Ecuador, ARLAE, ACI- LAC & ALTA have joined forces to host an Aviation Day Ecuador on March 17th at Swissôtel Quito.
Highlights
The event will bring together the top management of the airline and tourism industry in the country, as well as government ministers, aeronautical authorities, the diplomatic corps, media, among others. The objective is to discuss the challenges and opportunities of this sector and its role in the socioeconomic recovery of Ecuador, as well as the roadmap to enhance the socioeconomic benefits of aviation in the country.
Main topics to be discussed on the agenda are:
Challenges and priorities for air transport in Ecuador
How does air transport improve Ecuador's competitiveness?
Effective regulation for aviation in Ecuador
Operational needs to grow aviation in Ecuador
Be part of the conversation and join us for the in-person conference.
Platinum Sponsors
Gold Sponsors
Silver Sponsors
Support Organization
Media Partner
Sponsorship/Exhibition Contact
Head, Business Development
Platinum Sponsors
Gold Sponsors
Support Organization
Media Partner
Swissôtel Quito
Aviation Day Ecuador 2022 will take at the Swissôtel Quito.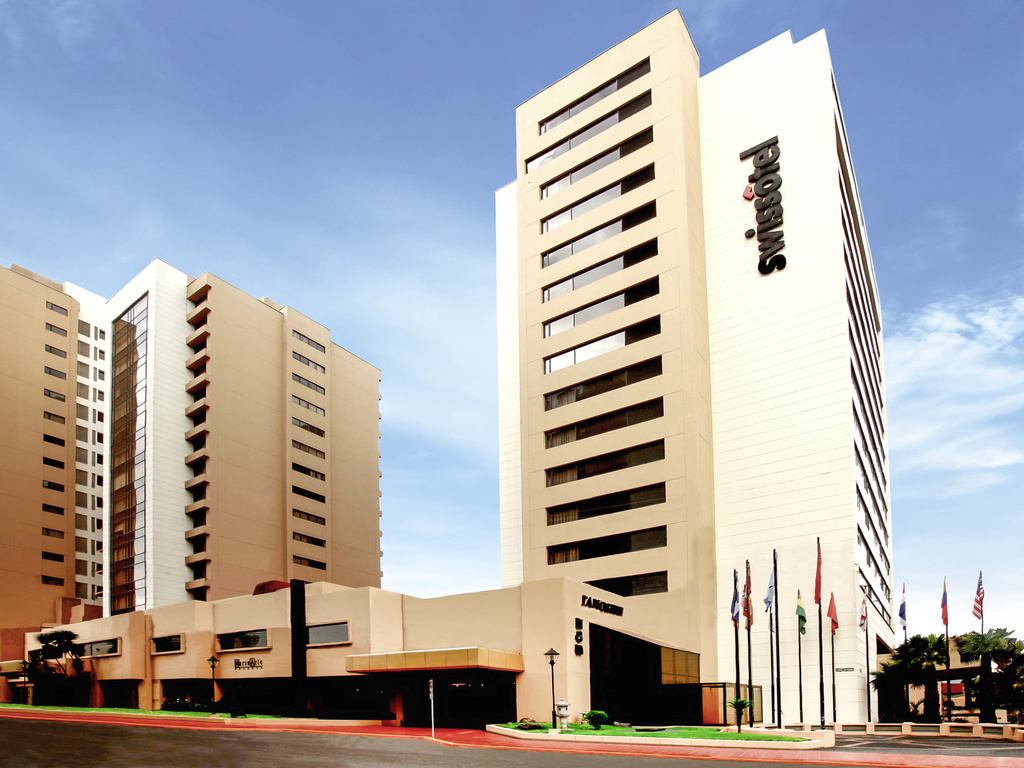 Swissotel Quito is one of the city's main five-star luxury hotels, conveniently located in the Floresta district of Quito, a commercial and residential area, just 45 minutes from Mariscal Sucre International Airport.

Each of Swissotel Quito's 232 elegant guest rooms and 43 executive apartments are air-conditioned and have a modern design. Luxurious amenities include state-of-the-art technology and a free Internet connection. The executive rooms and the Presidential Club offer additional luxury and exclusivity.

Two excellent restaurants offer a wide variety of national and international cuisine, a menu for all tastes. Our Tanoshii Restaurant offers traditional Japanese cuisine. Our national and international menu at Café Quito offers breakfast, lunch and dinner. Quito Deli - Delicatessen with the best bakery and variety of desserts and a Bar with all the cocktails to your liking. The central location of the Swissotel Quito, near the old town, means that guests are never far from excellent shops, fascinating museums and architectural and cultural jewels of the city.

The Amrita spa offers revitalizing treatments, a fully equipped gym and a wellness area where you can relax after a busy day. Swissotel Quito's facilities include 17 meeting rooms for all types of social and business events.

There is also a secure parking area for your car during your stay.
Visa Requirements
The IATA TravelCentre provides passport, visa, health advice, and much more. Visit the IATA TravelCentre!