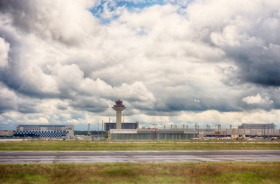 Heathrow Decision Threatens UK Economy
Geneva - The International Air Transport Association (IATA) reacted to the Court of Appeal's decision to block Heathrow expansion on the grounds of incompatibility with the Paris Climate Agreement.
"The Court's decision to throw further uncertainty on the development of vital air capacity for the UK threatens tremendous damage to the UK economy. Our aim should be to eliminate carbon, not travel, and the UK aviation industry has already committed to a net-zero target for aviation carbon emissions.
The Davies Commission's exhaustive report laid out the arguments on increased airport capacity clearly and further endless debate into the merits of growth risks the UK planning process becoming a laughing stock. Heathrow enlargement cannot come at any price. Costs and landing charges must be controlled if the full economic benefits of expansion are to be fulfilled. But it's clear that an affordable expanded Heathrow will be a huge prize for the UK.
The government must show leadership, back expansion, and ensure that the UK gets the sustainable airport capacity it needs to retain its place as a global trading nation," said Alexandre de Juniac, Director General and CEO, IATA.