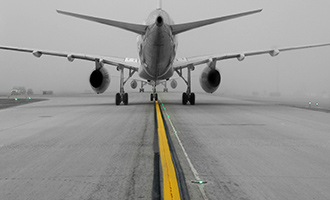 ​I
ATA identifies and develops operational solutions for all areas affecting aircrafts and airlines, either on ground or in flight.
Our main goals include:
Infrastructure
We take a leadership role in influencing airport and airspace planning and development projects worldwide to meet airline requirements for safety, efficiency, and functionality.
We are seeking to establish and maintain a global infrastructure strategy that addresses high level, long-term planning and near-term issues, as well as harmonized regional development. Working globally with airlines and industry partners promotes cost effective and environmentally responsible improvements.