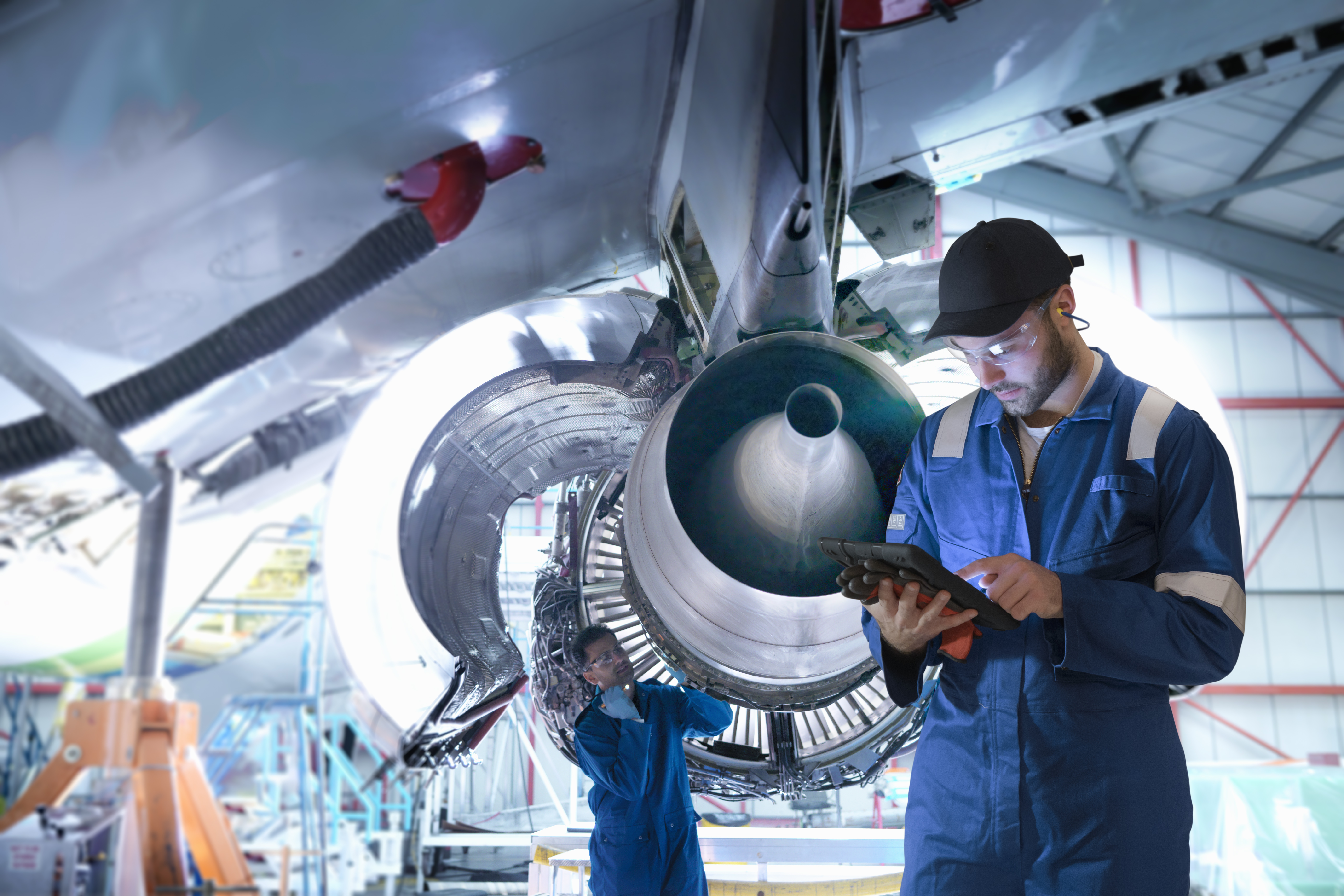 Digital Aircraft Operations is an IATA initiative, that supports airlines in identifying areas and implementing solutions for more efficient Technical Operations.
These operations include aircraft maintenance activities, parts supply chain and logistics, as well as the transfer of aircraft assets. ​
Digital Aircraft Operations vision and mission
Taking-off into the second hundred years of commercial flight, airlines must embrace the digital operation standards of an ever increasing fleet performance delivered by e-enabled and "connected" aircraft. The vision is to explore efficiencies and provide implementation guidelines to airlines in the area of technical operations.
With innovative technologies and improved processes, the aircraft should be able to "talk" to the operator about its history, airworthiness, technical condition and costs. Proficiency in this e-enabled language is the essential competitive advantage in building the airlines' future.
Digital Aircraft Operations implementation
The series of airline technical operations' benefits brought by the transition to digital operations were assessed both in terms of their potential impact and their immediacy. This generated a series of priority projects which IATA initiated or actively embarked on in the fields listed below (please note: the listing order is not intended to suggest any priority ranking of the areas included):
Auto-ID / RFID aircraft parts tracking
Digital signature and electronic maintenance record keeping
Aircraft Health Monitoring
Scheduled Maintenance Data Standard (SMDS) in S1000D
Promoting Spec 2000 XML standards for aircraft configuration, electronic maintenance records, RFID, etc
Aircraft e-enablement, connectivity, avionics software reliability and eTechLog
Initiative reports to Engineering and Maintenance Group within Safety, Flight and Ground Operations Advisory Council of IATA.
Digital Aircraft Operations, general:
RFID:
Maintenance Contract Templates:
Electronic Signature:
IATA Paperless Aircraft Operations Conference - 2018
Day 1
Day 2