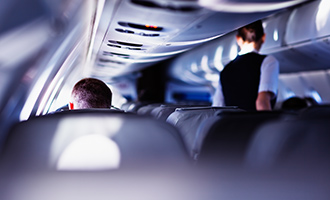 We train more than 100,000 professionals and students each year from all areas of the world. Our 350+courses and 40+diplomas are developed around IATA's areas of expertise and commitment to promoting industry standards worldwide.
Our training helps businesses operate safely, efficiently and sustainably, building career opportunities for the people they employ.
Our strategy
Our vision
Be the first point of reference worldwide for aviation professionals and students who want to learn the standards and practices our industry needs to operate safely, securely and sustainably.
Our mission
To provide the right competence to the right people, in the right format.
Our global reach
Our approach
Practical and relevant training for professional development
We train professionals to obtain real business results. Our courses are designed by industry experts to equip students with skills they can immediately apply in the workplace.
Learner-centered approach
We strive to design courses that promote active learning and avoid the learner's passive assimilation of the course content. Throughout our courses we encourage ongoing and frequent instructor-participant interactions, learner-content interactions, and learner-learner interactions. This offers multiple opportunities for learners to experience, observe, conceptualize and experiment with the content.
We promote learner self-responsibility and, whenever possible, we encourage participants to include their personal learning objectives in the course activities to maximize learning outcomes and drive real-life results.
Our training programs
Our promise
Quality training to get you recognized
We work closely with academic and industry partners to ensure the value and relevance of our training.
Our quality
ISO 9001:2015 certified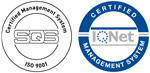 We are ISO 9001:2015 certified for Leadership; Business Development; Training Partners Management; Product Development; Instructor Management; Training Operations; and Training Center Tasks.

ISO 9001-2015 is the industry standard in quality management that demonstrates the ability to consistently provide products and services that meet customer and regulatory requirements. See the details of our ISO 9001:2015 certification
ACCET Accreditation

In 2018, the IATA Training Centers in Montreal and Miami were both awarded ACCET Certification. ACCET was founded in 1974 for the purpose of improving continuing education and training and has been officially recognized by the U.S. Department of Education since 1978 as a "reliable authority" as to the quality of education and training provided by the institutions they accredit.