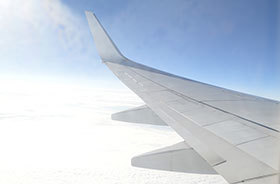 Geneva - The International Air Transport Association (IATA) expressed disappointment at the adoption of the general approach on the Single European Sky 2+ proposal (SES) by the European Council, which will entrench the failure of monopoly air navigation service providers to tackle emissions, delays and costs.
Many key provisions of the Commission proposals on SES2+ have been watered-down by the Council. This will mean the inefficiencies in the air navigation network that result in 6-10% in avoidable carbon emissions will continue. Binding performance targets on costs as well as the creation of a strong and independent European economic regulator have also been rejected. This weakens the European air transport system and its ability to restart services and grow employment.
"Diminishing the role of the Network Manager will directly impact on the ability to maximize the efficiency of European air traffic management to reduce emissions. And reducing the European economic regulator to a consultative body does not make any sense when the aim of governments should be to ensure a high-performing, cost-efficient airspace network. Air transport has the opportunity to build back better from the pandemic and turbo-charge a recovery in jobs and economic growth. The aim of the SES should be to support these aims, not protect failing monopoly air traffic control businesses," said Rafael Schvartzman, IATA's Regional Vice President for Europe.
Finland, Spain, Malta, and Ireland have published a joint statement on the SES2+ showing a willingness to make some concrete progress when negotiations start at trilogue level (once the European Parliament releases its position). We are grateful to these Member States for their leadership and ambition to seriously tackle CO2 and improve the air transport network for consumers and airlines across Europe. We hope other States will follow such a constructive approach when negotiations with the Parliament will kick in.
The European Parliament is expecting to adopt its position in Transport Committee mid-June and in plenary mid-July. We call for the European Parliament to adopt a European mindset rather than the conservative and nationalistic approach the Council has taken.
For more information, please contact:
Corporate Communications
Tel: +41 22 770 2967
Email: corpcomms@iata.org
Notes for Editors:
IATA (International Air Transport Association) represents some 290 airlines comprising 82% of global air traffic.
You can follow us at https://twitter.com/iata for announcements, policy positions, and other useful industry information.