Need Help?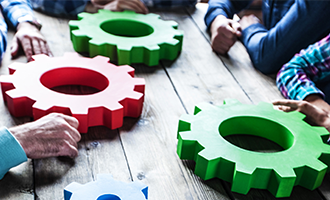 ​​​​​​​​​​​On an ongoing basis, IATA Consulting seeks highly experienced and capable aviation consulting subject matter experts and specialists. These external consultants are often retained on a project-basis, ranging from short to long-term assignments, in regions around t​he globe.
Need Help?
General Requirements
Computer Skills
Proficient use of Microsoft Office, especially in the use of Word, Excel and PowerPoint

Management and Communication Skills
Outstanding client focus, precision and time management

Strong communication skills and exceptional work ethic (in team and independently)

Ability to work effectively with a multicultural team

Language Skills
English: ICAO Level 5 (Extended) in English with excellent oral and written communication skills

Other language requirements, depending on project location and requirements

Additional Requirements per Area of Expertise
Please view the openings below to find our minimum requirements to become a Consultant in that subject area.
​
Prospective Openings
The profiles listed for each role, below, outline several key areas of expertise for prospective candidates.
These can vary depending on specific assignment/client requirements. If you are interested in applying to our consultant candidate pool, please follow the intructions below carefully.​​

Economics Consulting​
Environment Consulting
Safety & Civil Aviation Consulting
How to apply
If you meet the minimum requirements, as listed above, and would like to become an external consultant, please send your application by e-mail including the following:
Subject Line
The subject line must be in the following format:

[Consultant Position] [Continent where you are based] Consultant Application - First Name and Last Name
e.g. [Economic Impact Studies Expert] [Europe] Consultant Application - John Smith
Attachments
Please attach all of the following to your email:​
Please note that only candidates that match our criteria will be contacted.