Since 2014, this event has brought together hundreds of cabin safety experts from airlines, regulatory agencies, governments, manufacturers and suppliers to address the most important cabin safety challenges.​​​​​​​​​​​​​
This year the Cabin Ops Safety Conference (COSC) has took place in Lisbon, Portugal on 14-16 June at the Epic Sana Lisboa Hotel.
The COSC attracts delegates from airlines, emergency equipment suppliers, regulators, training providers, training equipment manufacturers, investigators, human factors specialists and all functions from cabin and safety operations.
It brings together all aspects of Cabin Safety under one roof, allowing you fantastic networking opportunities with others in your field of expertise. 130 international organizations, including +100 airlines, regulatory agencies, investigation organizations, aircraft manufacturers, and suppliers attend this event each year.
During this year event we provided:
Informative workshops: they offered numerous opportunities to ask questions, seek answers and share best practice, ideas and suggestions.
The Cabin Safety Exchange: this session generated discussions among delegates and shaped and steered the work of IATA Cabin Safety in the years to come.
Stay on top of new developments: this event allowed the industry to benchmark best practices from leading airlines for working together to continue to enhance global aviation cabin safety.
> View Cabin Ops Safety Conference 2022 - Program & Presentations
Topics of Discussion:
Day 1:
Accessibility in Air Travel
IATA Cabin Safety Activities
IATA Cabin Operations Safety Technical Group Activities
IATA External Affairs Activities
ICAO Cabin Safety Activities
Turkish Bazaar Discussions


Day 2: Workshops
Identifying, Creating and Presenting Safety Performance Indicators
Effective Change Management Processes within Cabin Operations
The Challenges of Regulation, Policies and Procedures relating to Persons with Disabilities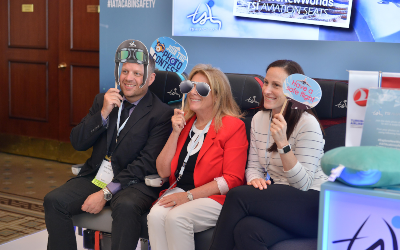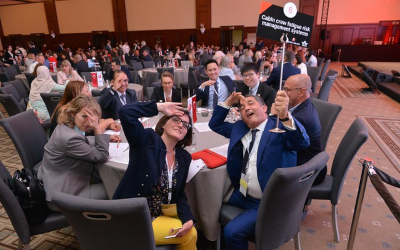 Day 3:
App-Based ECG - Lufthansa's Approach to Introduce mHealth for more Safety on Board
Cabin Crew Mental Health
Data Driven Safety Decisions
Merging of Safety Cultures within Cabin Operations
Post Germanwings 4U9525
Regulating Cabin Crew - Are We Doing Enough?
Service Leadership - Empowering Onboard Leaders
SMS in Airbus Cabin Operations
The Importance of CRM in Inflight Emergencies
Turbulence Encounters
Closing Session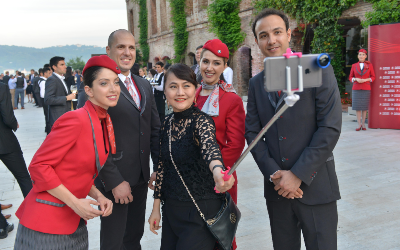 Program
​​​​