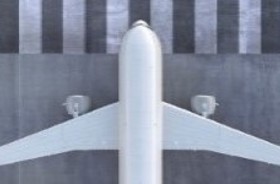 IATA welcomed the decisions by ATT and Verizon to delay the rollout of C-band 5G near airports and thanks the Biden Administration for their continuous efforts to ensure that passenger and cargo operations are not disrupted. But the delay is only a temporary solution. It still is necessary for all stakeholders and regulators, aviation and telecommunication alike, to continue sharing needed technical information and working together to reach a successful implementation plan that will ensure C-band 5G technologies can safely co-exist with the aviation industry. Any mitigation measures to ensure safe flying must be operationally viable.
To that end, IATA urges the US Federal Communications Commission (FCC) to recognize the needs and recommendations of the aviation community in deploying C-band 5G. We also urge the US Federal Aviation Administration to accelerate its engagement with the FCC and to continue working with the industry and aircraft makers to expedite the enhancement of safe Alternative Means of Compliance (AMOC) solutions to minimize any 5G-related disruptions.
Notes for Editors:
IATA (International Air Transport Association) represents some 300 airlines comprising 83% of global air traffic.
You can follow us at twitter.com/iata for announcements, policy positions, and other useful industry information.