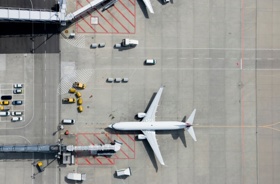 Geneva - The International Air Transport Association (IATA) announced a partnership with GL Events to support association's conference activities.
Convening the air transport industry to share best practices and address critical issues is fundamental to IATA's mission.
Prior to COVID-19, IATA hosted on average 16 executive events annually, each attended by an average 1,000 participants. As face-to-face events become possible again IATA is ramping up its conference activity.
In 2021 IATA held several in-person and hybrid events, including its Annual General Meeting.
IATA selected GL Events based on the company's global track record and network as well as their comprehensive events-related service offerings. This will allow IATA to host more innovative, modern and sustainable events, while creating enhanced networking opportunities for participants.
GL Events will also be responsible for the operational management and commercialization of IATA's most significant industry events.
"People want to reconnect, and if at all possible, face-to-face. This makes us confident that the events segment will rebound in 2022. With the expertise of GL Events we will be better positioned to respond to the changing needs of exhibitors and attendees. Incorporating their experience in digital technology will enable us to deliver cutting edge in-person events around the globe, while ensuring that online content can be made available when required", said Frederic Leger, IATA's Senior Vice President for Commercial Products and Services.
"GL Events is a world leader in producing innovative trade events that help shape industries' future. We are proud to be partnering with IATA to create events that will drive innovation throughout the global aviation industry", said Olivier Ferraton, CEO GL Events Live.
IATA is planning to hold at least 16 in person or hybrid events across all continents in 2022.
For more information, please contact:
Corporate Communications
Tel: +41 22 770 2967
Email: corpcomms@iata.org
Notes for Editors:
IATA (International Air Transport Association) represents some 320 airlines comprising 83% of global air traffic.
You can follow us at twitter.com/iata for announcements, policy positions, and other useful industry information.