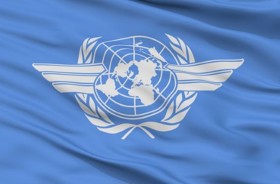 The International Air Transport Association would like to comment on this important discussion on aviation's decarbonization. The agreement by this Assembly under ICAO's leadership of a long-term aspirational goal is critical. Our members are committed to achieving net zero by 2050. Being focused on the same goal will better enable states to support this top industry challenge.
IATA strongly supports CORSIA. It is no secret, however, that the baseline being proposed is not the one that we would have wanted. But we understand the over-arching importance of having the world united in agreement.
This agreement cements CORSIA as the only economic measure to manage the carbon footprint of international aviation. And we expect all states to honour, support and defend CORSIA. Its integrity must be protected from additional taxes, regional duplicative schemes, or similar measures that we continue to see being introduced. These undermine CORSIA and our collective efforts at decarbonization.
The most effective use of scarce airline financial resources for decarbonization is on SAF. But supplies are short, and prices remain high. With LTAG in mind, state efforts should now be focused on ways to incentivize an increase in SAF production capacity and thereby reduce its cost.