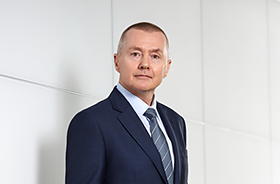 The International Air Transport Association is shocked and disappointed by the caretaker Dutch government's decision to proceed with cuts to flights at Schiphol (see also press release of 31 August). Today's announcement expressed the government's intention to proceed with its experimental regulation to cut flights to 460,000 annually for the Summer 2024 season, and to 452,500 from Winter 2024.
"The decision of Minister Harbers to push forward with the Schiphol flight cuts shows a contempt for democratic and legal scrutiny, and a cavalier approach to the Netherlands' treaty obligations with respect to international law. By ramming this action through in its last weeks in office, the caretaker government is hurting the Dutch economy and aviation workers without due consideration of alternatives that could reduce noise without sacrificing livelihoods. We will continue to fight this decision in the Courts, alongside and on behalf of the global airline community, travelers, and those who rely on aviation. Our opposition is not about the merits of reducing noise: airlines are determined to do so and have plans and investments in place to that effect. This is about ensuring that the lawful internationally agreed process for managing noise is adhered to, so that the benefits of aviation generated by Schiphol can be safeguarded for the people of the Netherlands as a whole," said Willie Walsh, IATA's Director General.
For more information, please contact:
Corporate Communications
Tel: +41 22 770 2967
Email: corpcomms@iata.org
Notes for Editors:
IATA (International Air Transport Association) represents some 300 airlines comprising 83% of global air traffic.
You can follow us at twitter.com/iata for announcements, policy positions, and other useful industry information.