Two more recent press release were issued on this topic:
IATA Pauses Rollout of Cabin OK to Reassess Initiative (17 June)
IATA Clarifies Cabin OK initiative (12 June)
Translation: French (pdf)

Miami, 9 June 2015 – The International Air Transport Association (IATA), announced a new initiative to optimize the accommodation of carry-on bags given differing carry-on bag sizes and airline policies.
Working with airline members of IATA and aircraft manufacturers, an optimum size guideline for carry-on bags has been agreed that will make the best use of cabin storage space. A size of 55 x 35 x 20 cm (or 21.5 x 13.5 x 7.5 inches) means that theoretically everyone should have a chance to store their carry-on bags on board aircraft of 120 seats or larger.
An "IATA Cabin OK" logo to signify to airline staff that a bag meets the agreed size guidelines has been developed. A number of major international airlines have signaled their interest to join the initiative and will soon be introducing the guidelines into their operations.
"The development of an agreed optimal cabin bag size will bring common sense and order to the problem of differing sizes for carry-on bags. We know the current situation can be frustrating for passengers. This work will help to iron out inconsistencies and lead to an improved passenger experience," said Tom Windmuller, IATA's Senior Vice President for Airport, Passenger, Cargo and Security.
IATA is working with baggage tracking solutions provider Okoban to manage the approval process of bag manufacturers. Each bag meeting the dimensions of the specifications will carry a special joint label featuring IATA and Okoban as well as a unique identification code that signals to airline staff that the bag complies with the optimum size guidelines.
Several major baggage manufacturers have developed products in line with the optimum size guidelines, and it is expected bags carrying the identifying label will start to reach retail shops later this year. Recognition of the IATA Cabin OK logo is expected to grow with time as more airlines opt-in to this IATA initiative.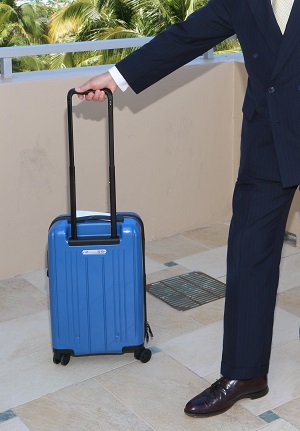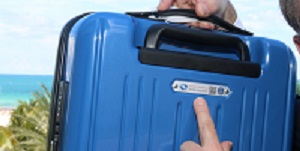 For more information, please contact:
Corporate Communications
Tel: +41 22 770 2967
Email: corpcomms@iata.org
Notes for Editors:
IATA (International Air Transport Association) represents some 260 airlines comprising 83% of global air traffic. www.iata.org
A more recent press release was issue on this topic: please see IATA Clarifies Cabin OK initiative (12 June)
IATA cannot guarantee that every bag with the "IATA Cabin OK" logo will be accepted as carry-on baggage (for operational or safety reasons, IATA Cabin OK-labeled bags may sometimes have to be carried in the hold). Nevertheless, the label will help crew and ground handlers to prioritize bags meeting the size guidelines.
Okoban, headquartered in Geneva Switzerland, was developed by the founders of Travel Sentry, the global standard for baggage security. Its mission is to reunite owners with their lost items globally, including luggage, personal electronics, passports, keys and more. Okoban is linked with WorldTracer, the industry standard lost and found system used in over 2,200 airports and by over 400 airline and airport companies. Registration of IATA Cabin OK baggage with the Okoban service is free of charge and helps recovery in the event baggage has been misplaced or lost. www.okoban.com