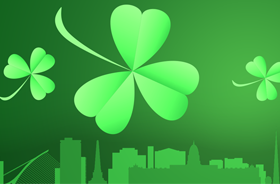 Dublin – The International Air Transport Association (IATA) announced that leaders of the global air transport industry are gathering in Dublin, Ireland for the Association's 72nd Annual General Meeting (AGM) and World Air Transport Summit. The AGM will open with keynote addresses by Shane Ross TD, Ireland's Minister for Transport, Tourism and Sport, and Dr. Olumuyiwa Benard Aliu, President of the Council of the International Civil Aviation Organization (ICAO).

"Dublin is set to be the capital of the global air transport industry as leaders gather for the 72nd IATA AGM and World Air Transport Summit. The airline industry's most senior leaders will discuss measures to ensure the economic and social benefits of safe, secure, efficient and sustainable global air transport," said Tony Tyler, IATA's Director General and CEO.

A highlight of the World Air Transport Summit will be a panel discussion on the industry's top issues featuring Bernard Gustin, CEO, Brussels Airlines; Ed Bastian, CEO, Delta Air Lines; Sir Tim Clark, President, Emirates Airline; Jayne Hrdlicka, CEO, Jetstar Group; and Charamporn Jotikasthira, President of Thai Airways. The discussion will be moderated by CNN's Richard Quest.

Summit panel discussions will also focus on sustainability and cyber security, with Alan Joyce, CEO, Qantas, among panel participants.

The IATA AGM and World Air Transport Summit bring together CEOs and senior management of IATA's 264 member airlines that together carry some 83% of global traffic. Stakeholders from across the value chain will participate in the event, including leaders from governments, international organizations, aircraft manufacturers and other industry partners.
This will be the second IATA AGM to be held in Dublin, the first being in 1962. Nearly 1,000 delegates are expected to participate in the event being hosted by Aer Lingus at the Royal Dublin Society.
Full program details
.
Ireland, a growing air transport gateway to Europe

"For a nation of just 4.6 million people, Ireland has always punched above its weight in the aviation world. Air connectivity is the backbone of a thriving tourist industry and serves as a cultural bridge for the 80 million people around the world who identify themselves with Irish heritage. Today Dublin's growing hub is a vital transatlantic gateway to Europe," said Tyler.
Ireland has a rich aviation history. The first ever transatlantic flight, in 1919, touched down in Ireland. And Foynes, Ireland was the principal departure point for flying boat services to North America.

"In line with its historical legacy, Ireland today is home to successful and innovative airlines, a growing hub and a thriving wider aviation and aerospace sector. Successive Irish governments have led the way with a regulatory and fiscal regime which is helping to foster economic growth through strong air connectivity," said Tyler.

Aviation generates $10.5 billion in GDP and supports 220,000 jobs in Ireland. And according to IATA's 20-year passenger forecast, Ireland's average annual growth rate of 2.4% is higher than that predicted for its neighbor the UK (2.2%), and considerably faster than comparably-sized European nations like Greece (1.7%) and Portugal (0.9%).
A special pre-AGM media briefing on 1 June at 4pm will focus on the prospects for Irish Aviation. The briefing will feature Stephen Kavanagh, CEO, Aer Lingus, Kevin Toland, CEO, Dublin Airport Authority, Eamonn Brennan, CEO Irish Aviation Authority, Conor McCarthy, Executive Chairman, Dublin Aerospace and Aengus Kelly, CEO & Executive Director, AerCap.
Attendance at the AGM is by invitation only. Accredited media are invited to attend, but must be
pre-registered
.

For more information, please contact:
Corporate Communications
Telephone:
Dublin media room: +353 1 240 7938
Notes for Editors:
IATA (International Air Transport Association) represents some 264 airlines comprising 83% of global air traffic.
You can follow us at http://twitter.com/iata for news specially catered for the media.
​​